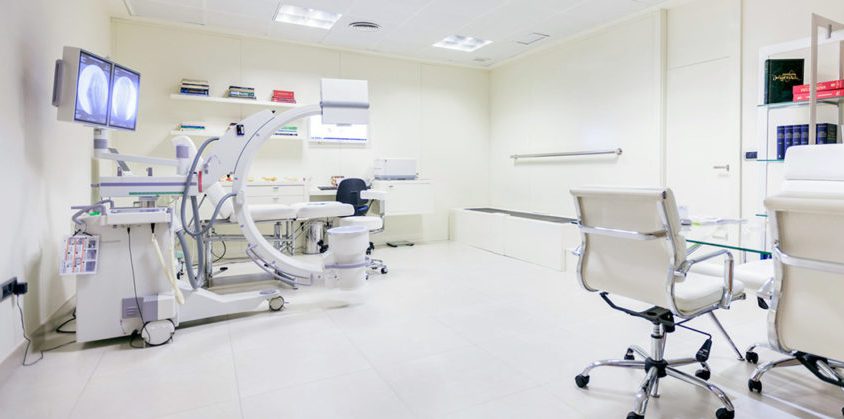 Bunions and claw toes have a solution with minimally invasive surgery 
Many people suffer from bunions and clawed toes. These deformities are progressive and get worse over time, leading to debilitating pain that prevent people from walking or carrying out their usual daily activities. Eventually, it reaches a point where one is no longer able to fit shoes properly. 
The medical name for a bunion is "hallux valgus", and involves a lateral deviation of the great toe and a medial deviation of the first metatarsal, forcing the bone to stick outwards and produce a bony deformity. 
Why do bunions appear? 
There are different causative factors, although a major contributor is a genetic alteration at the anatomical level of the structures of the foot, which causes an imbalance in the biomechanics of the foot that ultimately results in the development of a bunion. Besides, other factors contribute to its development; these include inflammatory diseases such as rheumatoid arthritis. Trauma to the foot and the use of constrictive footwear may also contribute to its development. 
Why do claw toes appear? 
Claw or hammer toe deformities develop from imbalances that occur in the muscular and bony structures of the foot.  Cavus foot-type and neuromuscular diseases can contribute to their development as well. 
What is the solution to the problems of bunions and claw toe deformities?
The only definitive solution for these is surgery. Minimally invasive or  percutaneous foot surgery performed by 'Clínica San Román' is one of the most effective and beneficial techniques for the following reasons: 
Theprocedure is day-case surgery—without the need for hospital admission—and patients can walk out on their own feet

 

Theoperation is carried out under local anaesthesia

 

Minimalpostoperative pain, as we perform incisions of only a few millimetres

 

Quickrecovery;just a few weeks

 

Excellentand proven long-term results with minimally invasive surgery

 
 

'Clínica San Román' has been performing minimally-invasive surgery for over 35 years with excellent long-term outcomes; it's the leading centre specialising in minimally-invasive surgery and has state-of-the-art diagnostic and surgical equipment.

 

'Clínica San Román' is located in the centre of Alicante. 

The San Román Clinic is registered and regulated by 'Sanidad' for medical, podiatric and minor foot surgical treatments. 

Article published in No. 44 of More Than Health, you can read it here.