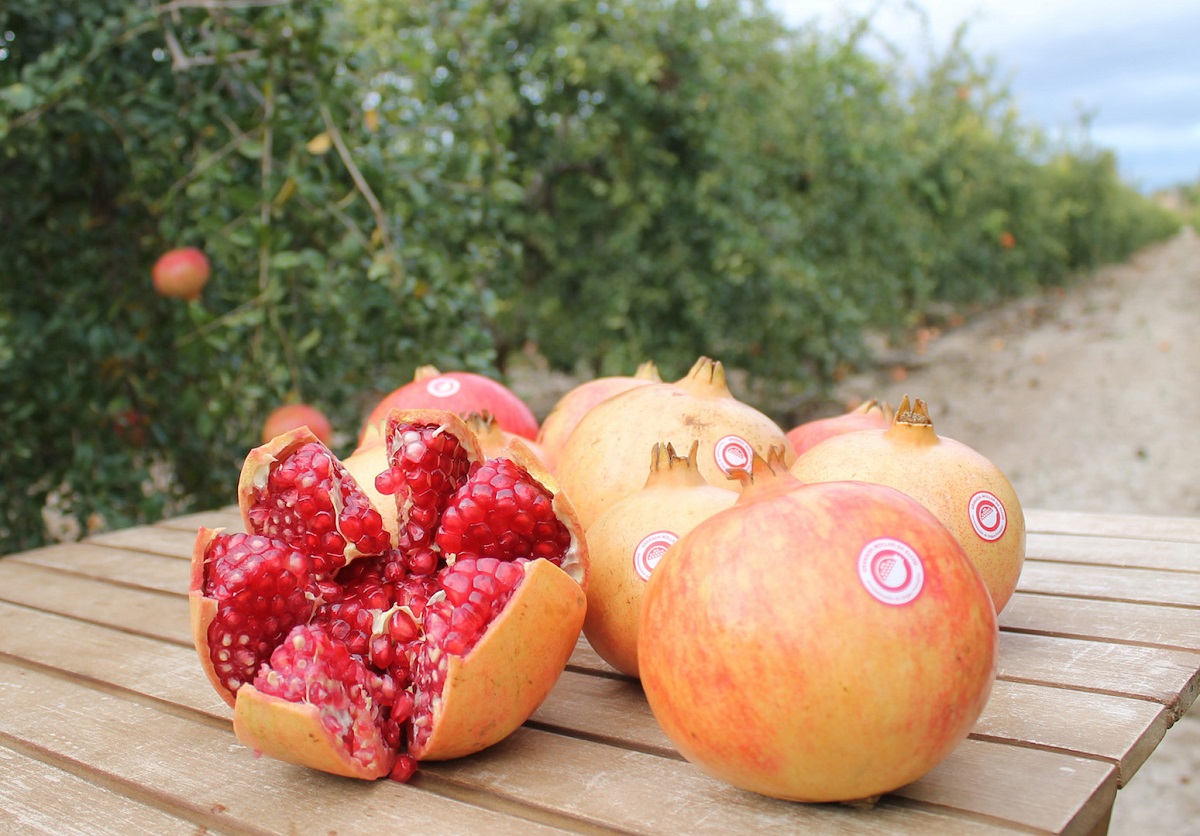 Everything about the pomegranate: properties and benefits
Did you know that the pomegranate is considered a super fruit? This is mainly due to all the benefits this fruit has to offer.
Among them:
-It reduces cholesterol and high blood pressure.
-Improves blood sugar levels, fertility and arthritis.
In addition, it also reduces the risk of developing certain types of cancer, surprising right? If you want to know more about this delicious and nutritious fruit, read on, benefit from all its properties!
Pomegranate juice
Its beneficial properties have been known since ancient times, where Hippocrates, known as the father of medicine, already recommended treating patients who suffered from high fevers with pomegranate juice.
Among the benefits of pomegranates consumption, we highlight its impact on our cardiovascular system as noted by Dr. Ana Bellón, Doctor and Surgeon, graduated at the Complutense University of Madrid and collaborator for 9 years in 'La Mañana de La 1' and 'Saber Vivir' Spanish Television programs.
According to her "regular consumption of pomegranate produces a decrease in systolic blood pressure, lowers bad cholesterol (LDL) and improves blood sugar."
Dr. Bellón also said, "if we consider these three risk factors: high blood pressure, hypercholesterolemia or diabetes as three potential enemies of our cardiovascular system we can say that a regular consumption of pomegranate will contribute to maintain our heart and brain in much healthier conditions. "
Antioxidants
In addition, the large amount of antioxidants that the pomegranate contains (three times that of green tea or red wine) protects the vascular endothelium, which is the layer that lies on the inside of blood vessels.
This prevents the production of a type of plaque that blocks the arteries and can cause heart attacks. The high concentration of tannins found in pomegranate also serves to treat diarrhoea and improves joint pain.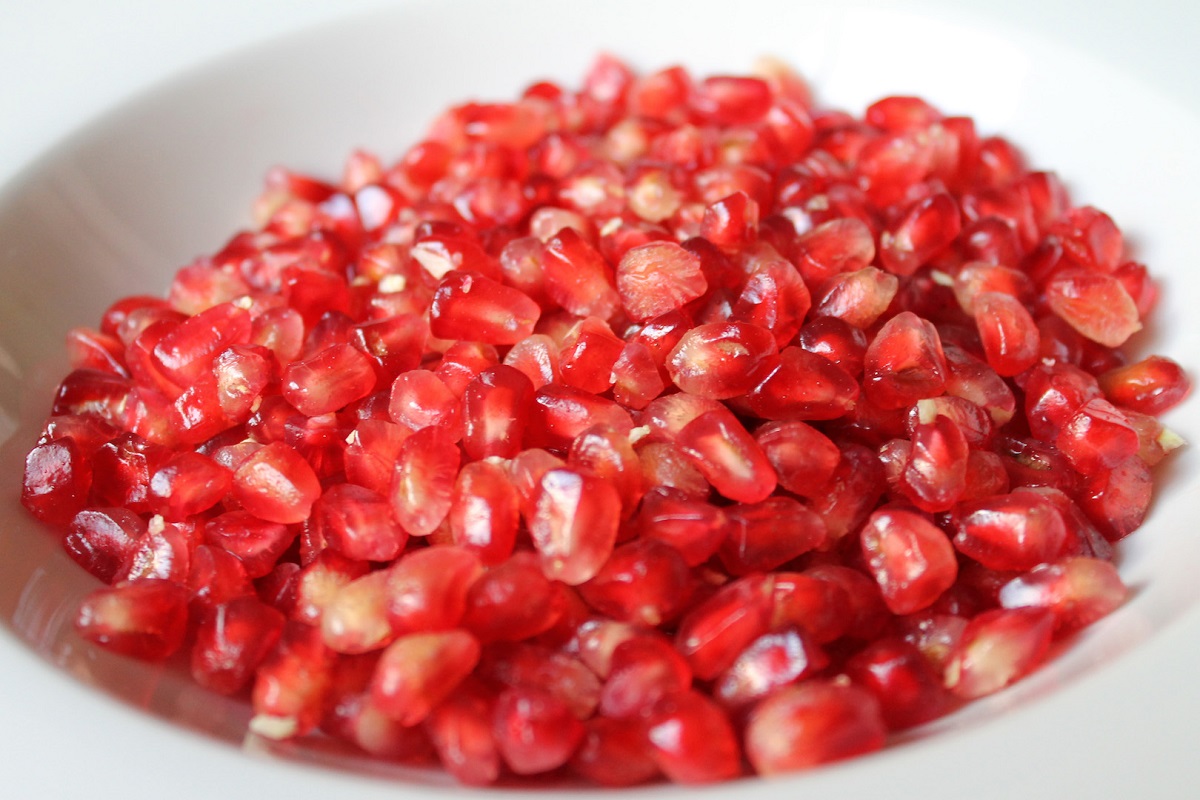 Dr. Bellón affirms that the pomegranate also reduces the risk of developing certain cancers, especially breast and prostate cancers, as well as liver, skin or even lung cancers; on the other hand, it also improves sperm quality and fertility.
Fruit rich in water, vitamins and potassium
The pomegranate is a fruit that is mostly made up of water, "more than 85% of its composition is water, it has few fats, few proteins and few calories. 100 grams of pomegranates are more or less equivalent to 35 kilocalories. It has a high concentration of vitamins C and A, besides potassium minerals, this is why pomegranate is a good diuretic and favours the elimination of liquids ", says Dr. Ana Bellón.
Spain, leading producers in Europe
Spain is the main producer of pomegranate in Europe. More than 75% of the national production of pomegranates is concentrated in three regions of southern Alicante (L'Alacantí, Baix Vinalopó and Vega Baja) where the most popular variety is the 'Mollar de Elche', a pomegranate that is recognized with a Protected Origin Denomination.
The Mollar pomegranate from Elche is considered one of the best pomegranates in the world because it is a sweet variety, the seeds are very soft and edible and the exterior colour can range from cream to deep red depending on its exposure to the sun while being up on the tree.
Dr. Bellón points out that even if the mollar pomegranate is sweet "does not mean that it has more sugar, it has less than 10 grams of sugar per 100 grams of fruit, in fact there are other fruits that have more sugar".
Tips for buying a pomegranate
It is important that the skin of the pomegranate is smooth, smooth and hard, without cracks or wrinkles and that they are considerably heavy with respect to their size.
Regarding the external colour, in the case of the Mollar pomegranate we should not let ourselves be carried away by appearances. This fruit may be paler and of a less uniform colour but that is because this depends on the amount of light the fruit has been exposed to while being on the tree.
To be sure it is of a high quality, we have to look for the pomegranates that have the label that certifies their Denomination of Origin.
As for how to conserve this fruit properly, it can be kept several days at room temperature and, if they are not going to be consumed immediately, they can be kept in the refrigerator for a bit longer.
The mollar pomegranate is in high season from the October until the end of January.
Every year the mollar pomegranate fields are inaugurated by a haute cuisine chef. Albert Adrià with 4 Michelin stars and having achieved the 2017 National Gastronomy Award for the best Head Chef was in charge of inaugurating the 2018/19 season.
Adrià has preceded previous ambassadors such as Quique Dacosta, Paco Roncero, Mario Sandoval, Alberto Chicote, Ricard Camarena, Susi Diaz or the pastry chef Paco Torreblanca, amongst others.
How to peel a pomegranate
Usually eating a pomegranate can become a difficult task since it can be complicated to peel but, in reality, it is a myth that the 'Granada Mollar de Elche' Designation of Origin wants to banish through the campaign #desgrÁMAME.
This campaign aims to show that you can peel very easily with a few simple steps. The first is to make four cuts with the knife around the crown (top part) of the fruit in the form of a square; when we remove the crown we can then see the membranes (white parts) of the pomegranate. We then make a cut towards the bottom of the grenade (as if it were an orange) and we will make as many cuts as there are membranes. The pomegranate is then split into segments, we open it in the middle, we remove the heart (the white part found in the centre) and we can either eat it directly or it will be much easier to fully slice it.
There is also another faster method that is to cut the pomegranate in half, take a spoon or mallet and tap it on the skin side so that the grains fall into a bowl. Then you can eat the grains with a spoon directly from the bowl.