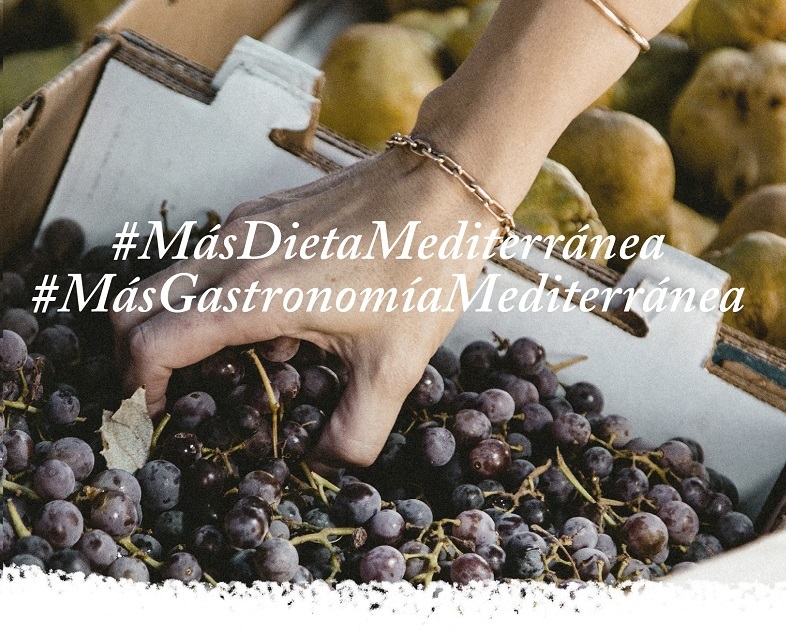 Differences between a PDO, a PGI and an ETG: Comunidad Valenciana
It is necessary to distinguish between Protected Designation of Origin (PDO), Protected Geographical Indication (PGI) and Traditional Specialty Guaranteed (TSG).
In the we have an extensive list of delicious products that are exported to half of the world: grapes, nougat, wines, pomegranates, rice and other foods whose quality, in many of the cases, is guaranteed by a certification of origin.
But what are the differences between a PDO, a PGI and a TSG?
A product with a D.O.P logo identifies foods originating from a specific place (region, country). This means its production, transformation and processing takes place in a defined geographical area, giving the product its unique characteristics and value.
In the case of the I.G.P, the product has a specific geographical origin, to which its quality, reputation or other characteristics can be essentially attributed. However, it is not necessary that all phases (production, transformation or processing) take place in a defined area.
Regarding the last denomination, ETG, describes a product that has been produced, transformed or composed corresponding to a traditional method or recipe, which is at least 30 years old.
What is the difference between a PDO and a PGI?
The main difference is that a product with a PDO has been produced, transformed and elaborated in the same geographical area. While for a product with a PGI can be produced, transformed or elaborated in different areas. In this sense, a product with a PDO is restricted to one area compared to one with a PGI.
What are the objectives of implementing these type labels?
The main objective is the protection of these products and the territories in which they are produced. In this way we can know if we are consuming the original product or an imitation.
Products from Valencia
Some these products that have been given one of these badges are: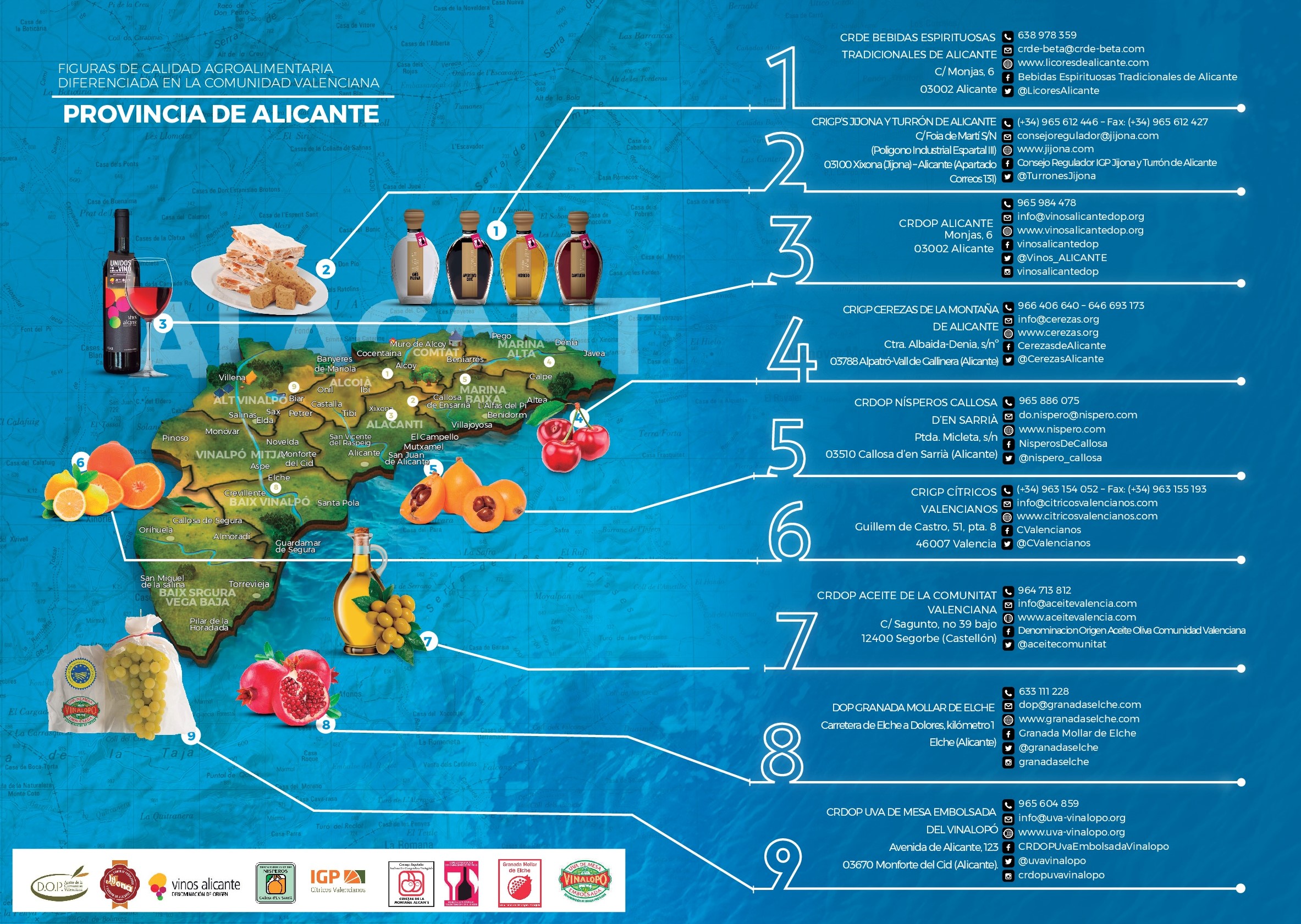 In the following link you can check all the recognized Spanish PDO and PGI products in Europe.
-Traditional Spirits of Alicante: it is a Denomination of Origin that protects and identifies four traditional liqueurs from the province of Alicante. Anis from Monforte del Cid, Aperitivo café from Alcoy, Cantueso Alicantino and Herbero from Sierra de Mariola.
–IGP Jijona's and Alicante's nougat: handmade at manufacturing process. These techniques haven been kept from generation to generation so that taste and quality are maintained. This makes the product unique.
-PDO Alicante wines: white, rosé and red wines produced in Alicante are young, with an indication of their age on the label, aging wines, reserve and grand reserve wines, liqueur wines and the famous and internationally recognized Fondillón wine made with Monastrell variety grapes, overripe in the vine with a minimum of 10 years of aging.
-IGP Cherry grown in Alicante's Mountains: cherry harvesting is traditional in the north of Alicante and south of Valencia. The cultivation of this product is carried out in small exploitations.
Commitment and quality
-PDO Nísperos Callosa d 'Ensarrià: it is a Protected Designation of Origin created in 1991 that protects and identifies medlar cultivation in nineteen municipalities of the Valencian Community within the Marina Baja and the 'Campo de Alicante' in Alicante.
-PGI 'Citrus Valencians': the Comunidad Valenciana is recognized across the globe for its great tradition in the cultivation of citrus fruits. This PGI protects and identifies the cultivation of various types of citrus fruits (oranges, tangerines and lemons).
-PDO Comunidad Valenciana Oil: the designation of origin protects the cultivation and production of oil in 395 municipalities in Valencia. Most of these municipalities are geographically located in the middle part of the Comunidad Valenciana.
-PDO Granada Mollar de Elche: it is recognized with the quality label PDO. This autochthonous variety stands out for its sweetness and its soft nuggets.
-PDO Vinalopó bagged grape
Infographic: Símbolo Ingenio Creativo