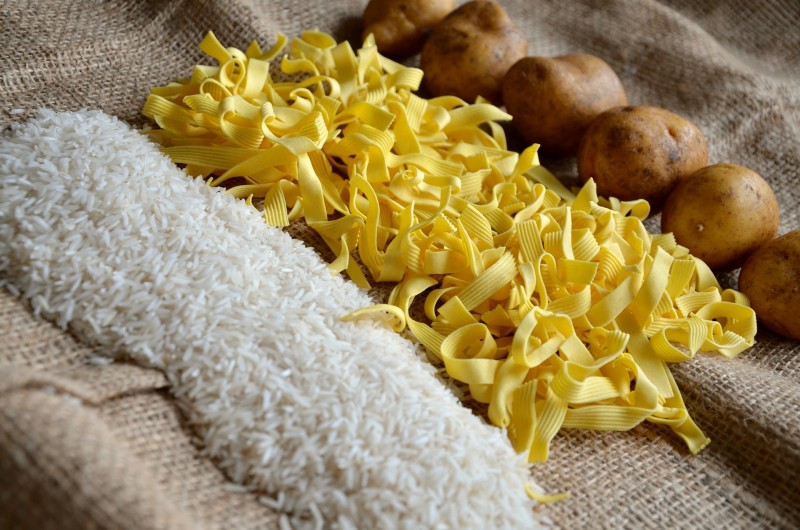 Tips for coping with food allergies and intolerances
Allergies and food intolerances are adverse reactions caused by eating food or any of its components, also known as allergens.
This reaction can range from mild to very severe, so it is important for those affected to take precautions when planning your diet, to not compromise your health. These people can lead a healthy diet if you omit the food or substance that will cause an adverse reaction.
Sometimes the allergen is the food itself such as fish or eggs and other food component is Gluten, is a protein of some cereals or lactose which is the natural sugar in milk.
However, many other foods that could apparently be included in the diet may also contain allergens. The reason is that many of them are used as ingredients in processed foods, such as lactose, gluten, soy, some egg products, etc.
Eat at home with fresh and minimally processed foods and take hygienic measures to avoid contamination and read labels are key steps to decrease the risk of adverse reactions. Since December 2014 it is mandatory to report the presence of allergens in both packaged foods as those served in restaurants or bars. In the latter cases the information must be accessible to clients by indications in written .
The Association "5 a day" offer us a practical and easy to follow tips, that will help us maintain a healthy eating pattern, in diets where some foods are excluded.
General advice
-Consume mainly fresh foods minimally processed vegetable origin, excluding those that cause allergy or intolerance.
-Read The labels of packaged foods. In the list of ingredients are necessarily indicate allergens. If you are uncertain whether the food contains or an allergen, it is best not to use it.
If you are looking for a substitute to the allergen food, be certain that it has similar nutritional properties: fish and seafood for meat or eggs, soy other legume, cow's milk drink soy or rice rich in calcium, bread wheat for corn cakes or gluten-free bread, etc.
-Choose * As usual dessert fruits and vegetables in lunch and dinner.
* If you are allergic to any concrete, choose those that do not cause adverse reactions.
Cooking at home
-cook ,before the others,  allergen-free recipes, to avoid contamination with other dishes served at the same meal.
-Extreme the cleaning of the  utensils, hands and surfaces that may have had contact with a food excluded.
It's best to use unique tools (pans, glasses etc.) where no oil or cooking foods that cause adverse reactions have been present.
When possible, keep food in its original packaging or packaging for consultation of the information on the label .
Eating out
It's mandatory that allergens recipes served at the restaurant are identified. You do not see any information, ask the staff.
-In case of school meals, it is imperative to have a special menu for allergies and intolerances. It is important to inform the center and deliver the medical certificate describing the allergen.
Notifiable allergens
Cereals containing gluten: wheat, rye, barley, oats, spelled, kamut and derivatives.

Crustaceans and derivatives prawns, shrimp, crayfish, etc.

Eggs and derivatives.

Fish and fish products.

Peanuts and products.

Soybeans and products.

Milk and products thereof (including lactose).

Nuts: almonds, hazelnuts, walnuts, etc., and derivatives.

Celery and derivatives.

Mustard and derivatives.

sesame seeds and products made from sesame seeds.

Sulfites – food additive

Lupin and derivatives.

Molluscs and derivatives mussels, cl

ams, squid, octopus, etc.