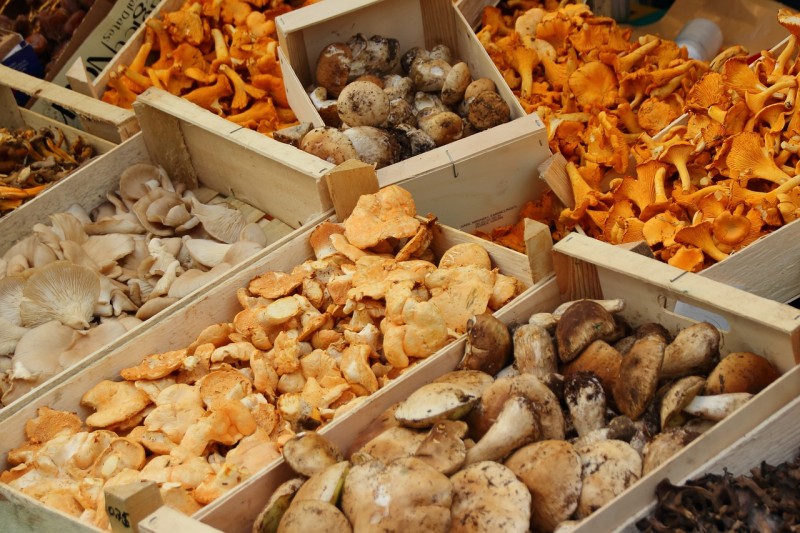 Seasonal Mushroom cream
Mushroom cream is a healthy recipe and easily prepared. Now that autumn is around the corner, soups and creams are the most popular options, this is why we bring you this delicious cream using the best seasonal products.
Mushroom properties
Mushrooms are light and contain a large amount of water  (between 80% and 90%), they are low in fats and carbohydrates and they represent a caloric intake of between 25 and 35 calories per 100 grams. Mushrooms are very nutritious, as well as being rich in vitamins and minerals.  Minerals: phosphorus, iodine (which regulate the activity of the thyroid), iron and potassium, being low in sodium. Vitamins: they contain vitamins of group B, especially B2 and B3 and folic acid. In addition, mushrooms contain ergosterol, a substance that can be transformed into vitamin D and helps in the absorption of calcium. Vitamin D is good for kidneys, bones and teeth.  If you like mushrooms you will love this simple and delicious recipe!
Mushroom cream: ingredients for 4
-600 grams of varied fresh mushrooms (in autumn you can easily find them in farmers' markets or supermarkets)
-2 cloves of garlic
-2 tomatoes
-1 large onion
-2 carrots
-1 litre of vegetable broth (you can do it yourself or buy an already prepared broth, you can also use another type e.g. chicken, etc.)
– Extra virgin olive oil
-Salt
-1 teaspoon of pepper
– Aromatic herbs or spices (we recommend basil or thyme)
Prepare the ingredients for the mushroom cream:
-Peel and chop the onion
-Peel and cut the carrot into cubes
-Peel and laminate the garlic
-Wash and cut the tomato and mushrooms (carefully wash of the soil)
Let's start cooking
!
-First, add a splash of olive oil in a pan and add the onion. When the onion begins to poach, add the carrot, garlic and tomato.  
-once the mix has been stirfried add the  mushrooms (mix for a couple of minutes).
-add the vegetable broth and let simmer (about 20 minutes) until it thickens.  
-Add a pinch of salt, pepper and a bit of thyme (as we said you can try other herbs or spices).
-Try it and add salt or pepper if needed.  
-Blend it* without leaving too much liquid or lumps and it's ready to eat!
As a recommendation if you are not an expert in mycology, before taking any mushroom from the forest, a better option would be buying them from a supermarket. There are dozens of edible mushroom species but there are many others which are toxic and even deadly ones!
If you like healthy and light recipes do not miss out this caprese salad or these cheese and grapes skewers.  
* If it gets very thick you can add some broth. If you want to decorate your dish, leave a cooked mushroom which you can add at the end.