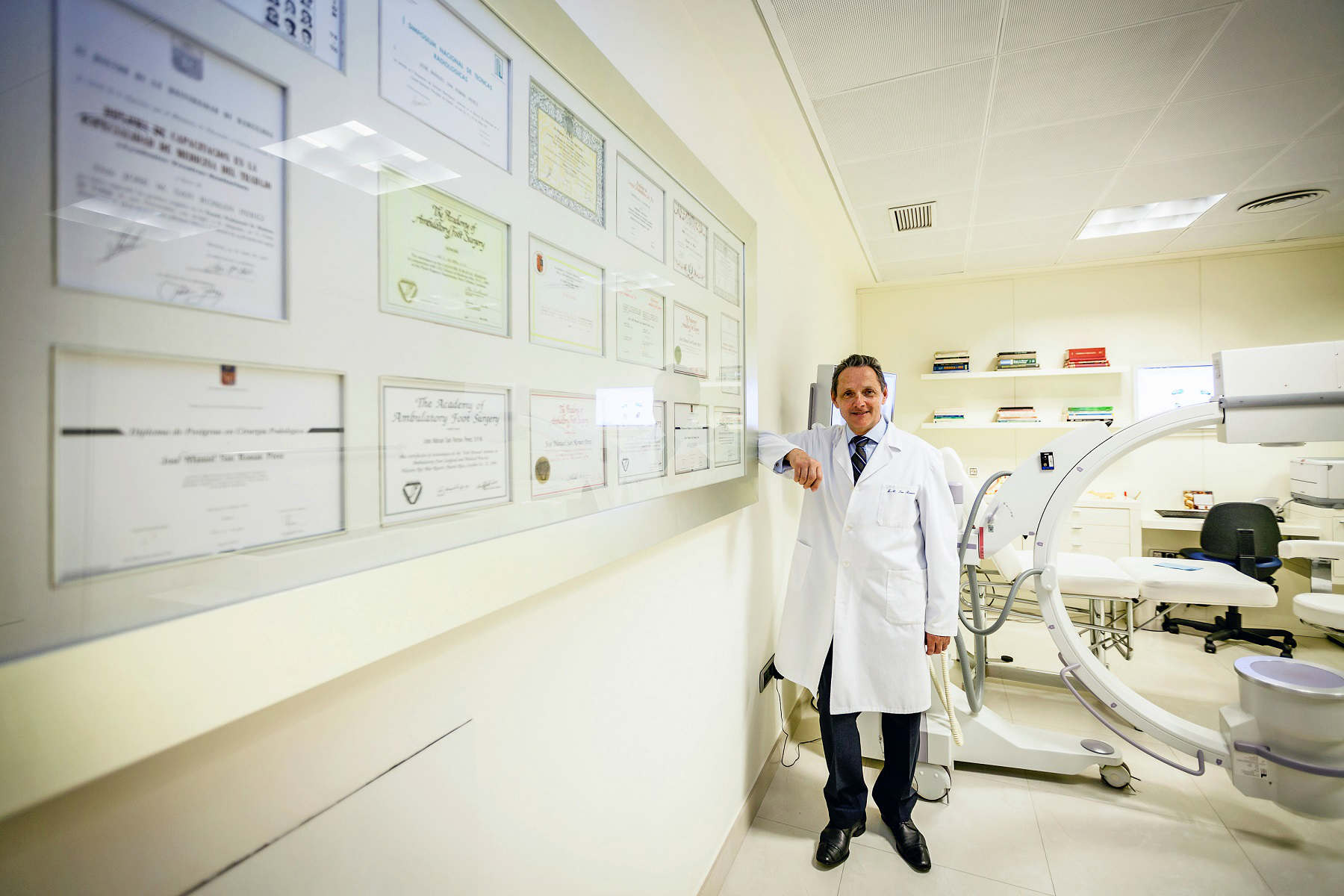 San Román Clinic: foot surgery and podiatry specialists
The San Román Clinic has been dedicated to minimal invasive surgery of bunions or claw toes since 1979. Its founder Dr. José Manuel San Román Pérez is a fellow member of the American Academy of Foot Surgery as well as other organizations such as AECP, AEMIS, AAFAS .
The Clinic has the latest technologies for diagnosis and treatment of foot problems. The team is composed of San Román doctors, specialized in foot surgery and podiatry.
– What new techniques are there to treat bunions today?
Currently, less invasive techniques are performed in different surgical fields, offering better results. The most recent advances in surgical instruments has made bunion surgery safer and more efficient these days.
– What are the results of minimally invasive surgery?
Minimum incision or percutaneous bunion surgery has excellent results:

The surgery is performed with local anesthesia with no need for patient hospitalization.

Patients leave walking on their own feet.

The recovery is clearly faster since a millimeter incision is performed in the patient in which neither nails or screws are used.

Hardly any discomfort is felt in the post-surgery period
– What do you have to take into account before performing a foot surgery?
A physical examination of the foot should be performed along with an x-ray to establish the degree of deformity, in addition a study of the footprint and a vascular Doppler of the lower limbs should be done. Finally, a complete analysis and general assessment of the patient's health is carried out.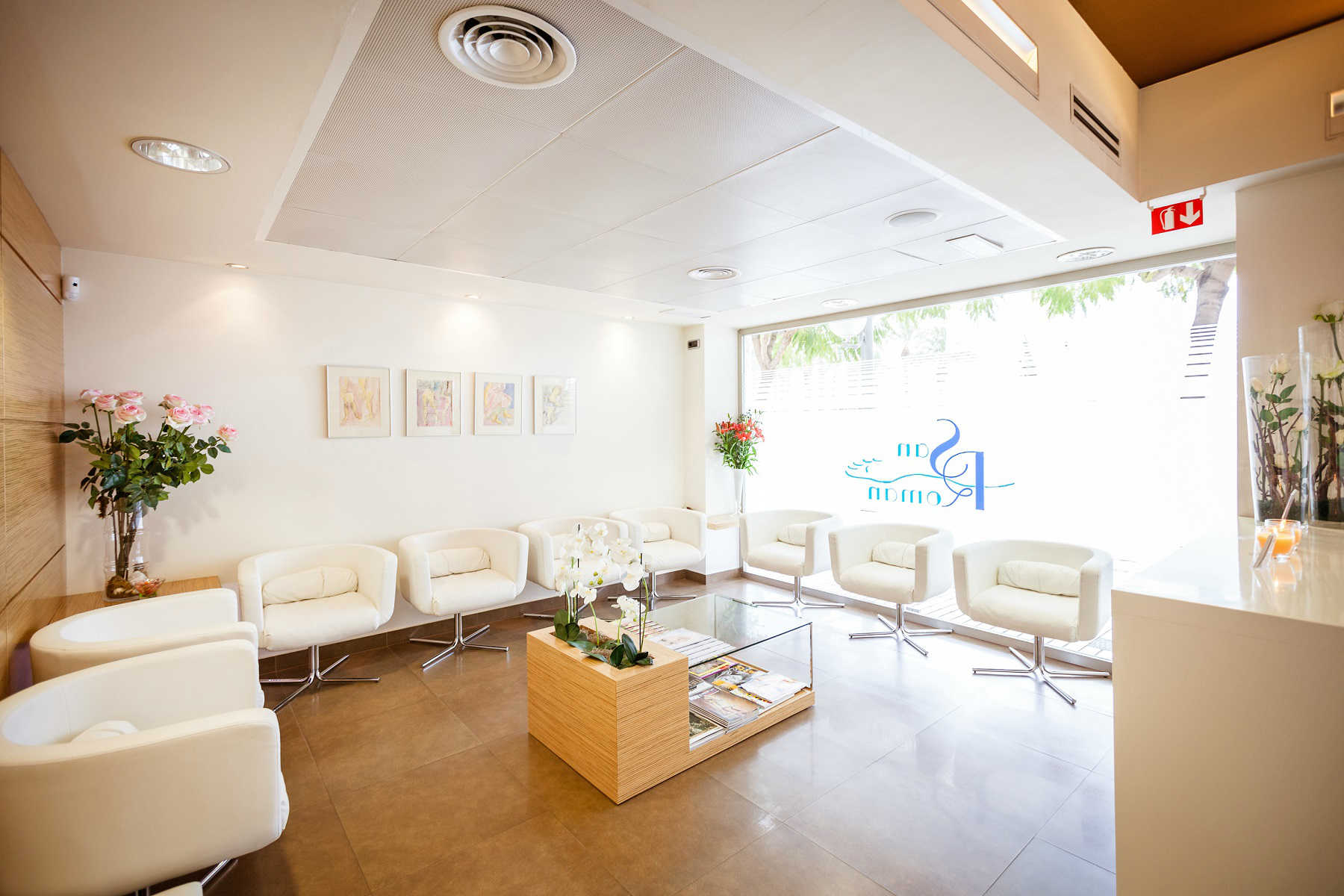 – If minimally invasive surgery is performed, can the patient carry out their usual day to day routine?
Patients leave the hospital walking on their own foot with an orthopedic shoe. As this procedure does not require prolonged immobilization, patients are able to carry out activities which don't require intense physical or social effort. The period of time required for patients to join their job will depend on the physical implication the job requires.
The patient will have to wait several weeks to start performing sport activities which can be from 2 to 5 weeks.
– Finally, for the next few years, what new developments are you working to continue being a reference podiatric clinic?
We are conducting a study in collaboration with the University of Glasgow, on the safety and effectiveness of minimally invasive surgery for the treatment of bunions and toes.
In addition, all the professionals of the San Román Clinic attend regular international congresses of the foot and collaborate with pioneering USA centers in minimally invasive foot surgery.