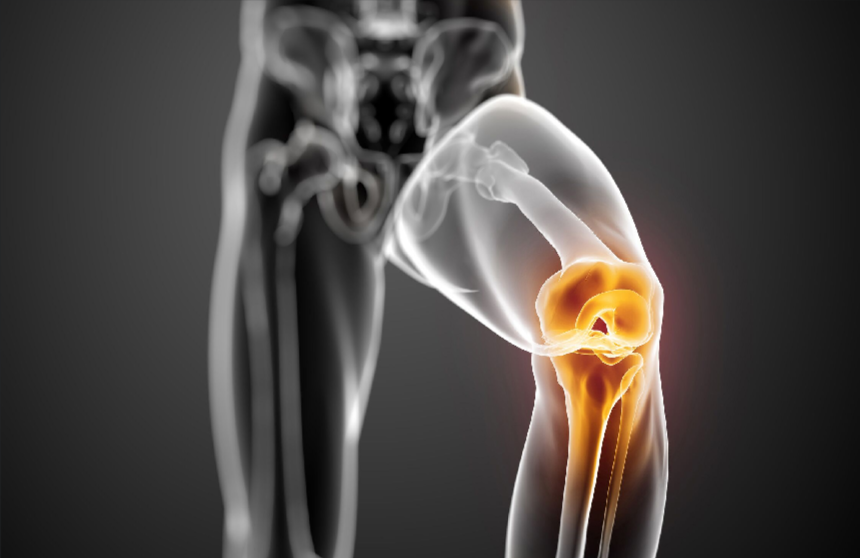 Interview with Dr. Simón Campos: "Arthroscopy has changed knee surgery obtaining excellent results"
This week in Mas Que Salud we talk about traumatology with Dr. Simón Campos, Head of the Service of TOC and Knee Unit of the General University Hospital of Alicante.
Doctor Campos is a specialist in the pathology of the knee, he has been medical chief of the Hercules Club de Fútbol and during the last 15 years he has directed the Knee Unit of the General University Hospital of Alicante.
-From your first knee surgery, more than 40 years ago, what progress would you highlight in the field of your specialty?
Advances have been continuous, including less aggressive and painful surgery techniques for the patient, faster recoveries and minor long term physical damage. If we talk about consequences, I would highlight the plaster, which has accompanied the traumatologist for a decade and is gradually disappearing.
Milestones of our specialty have also been the knee prosthesis (80s) and arthroscopy, a revolutionary surgery which consists in a knee surgery with no need of massive intervention. Since 1982, the year I performed the first arthroscopy, this technique completely changed knee surgery and we were able to obtain excellent results. At present, there is a variety of instrumentation that facilitates this type of intervention. Another of the most notable advances are HD camera. Regenerative therapy, for example, is performed with this method.
– Throughout your professional career, what has been the most complex case you have faced?
I have performed thousands of knee surgeries, many of them treated by other colleagues and with very complex solution. One which I will always remember was the case of a patient who after a fourth knee prosthesis intervention walked again. We must keep in mind that cases become more complicated when infection occurs in prosthetic surgery, since we must also treat and cure the infection to achieve a functional recovery of the patient.
I have also performed surgery by arthroscopy of a crossed ligament plasties broken  2-3 times and getting the patient to perform their usual sport activity again.
– Currently, the use of stem cells has become a real alternative for cases in which conventional techniques can't be performed, in what type of injury would you say that stem cells are more effective?
This century is committed to the regeneration of knee cartilage in cases of young and mature people as a result of trauma, as well as knee osteoarthritis in early stages.
One of the possibilities that I have been performing for the past 6 years now is the use of bone marrow as an autograft in a surgical intervention by arthroscopy. In addition, there is already evidence of regeneration of articular cartilage with hyaline cartilage.
-For more than 20 years you have been the medical chief of Hercules C .F. In this sense, how do you think the appearance of stem cells and growth factors has influenced the recovery of sports injuries?
When competitive sports are practiced, the joints suffer the most. The treatment with stem cells prevents the athlete from having to use corticosteroids for their recovery.
-The use of bone marrow is frequent in the regeneration of ligaments, especially in sports, are we facing the end of long recovery interventions?
First of all we should mention that anterior cruciate ligament rupture is the most common injury in athletes, mainly in spinning sports. To heal this lesion, tendons extracted from the knee itself are used, so that they fulfill the function of the anterior crusader. This is done through arthroscopy.
In these cases the possibility of ligaments strengthening with stem cells will make their recovery shorter, about 2-3 months, when previously they were 6 months. By reinforcing the tendons, breakage due to thinness after a few years will be prevented.
-you are also a pioneer in "minimally invasive" prosthetic application, what exactly does it consist of?
This technique is performed in severe osteoarthritis cases, it requires a smaller number of transfusions and is less painful for the patient.
It consists in the placement of a prosthesis through an 8 centimeters incision in the skin. The patient needs a short-stay hospitalization (3 days) and several rest days for a full recovery. Even so, the prosthesis should be considered as a last option, since nowadays this can be  avoided thanks to biological treatments.
– There is still much to investigate, what do you think will be the next step?
In my opinion, the improvement of regenerative therapy. With time we will obtain faster and more effective results.