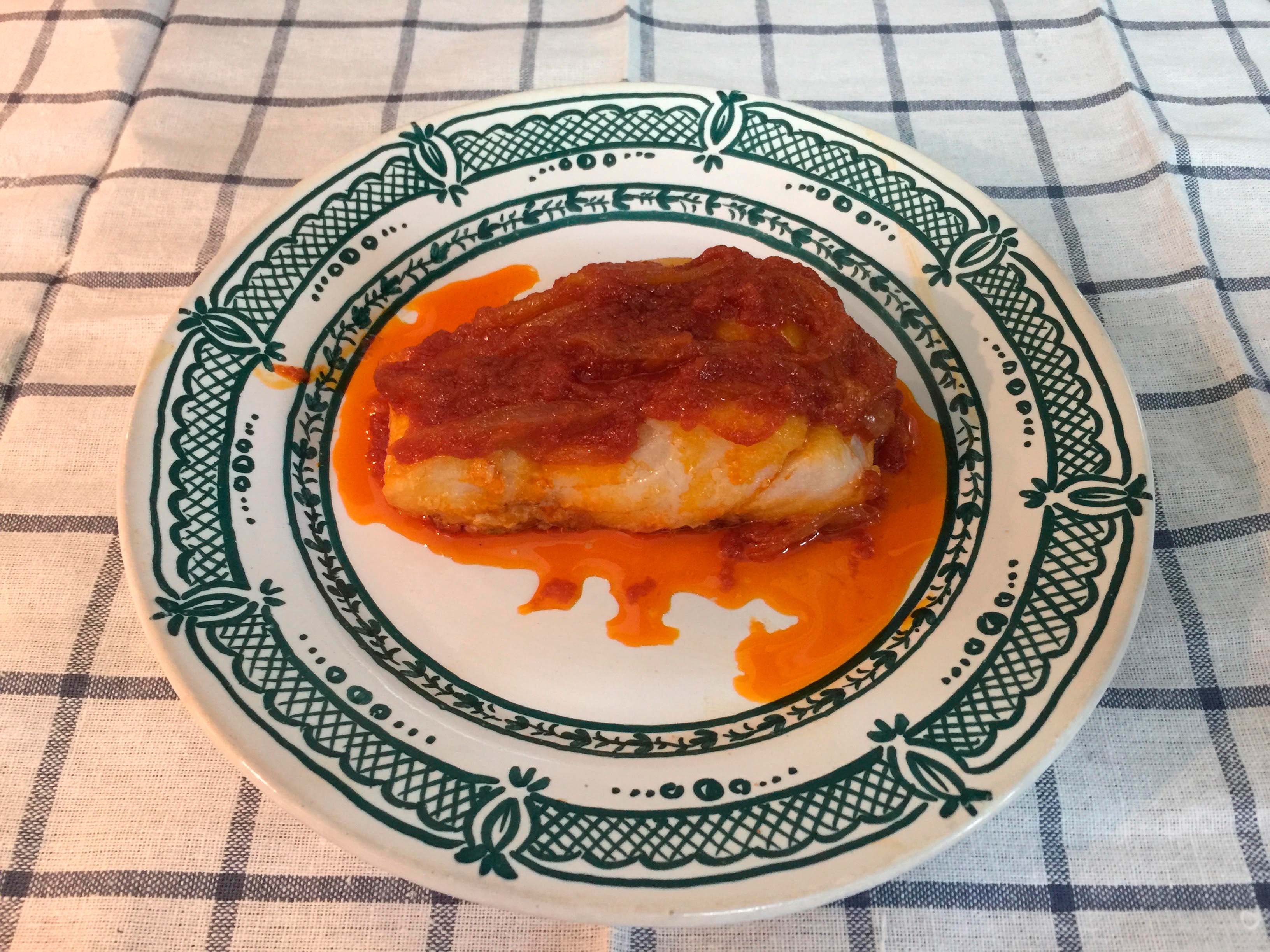 Norwegian Skrei cod spanish way
Norwegian cod Skrei is a delight we only have 4 months a year and Spain has become its No. 1 consumer in the world. We are very cod!
Fresh Norwegian cod is exquisite, now is on season and you will find it in your market.
It is in the months of January to April  when the miracle of the return of the cod to its place of birth takes place, a long journey that ends in the Lofoten Islands,Norway, where the waters are more temperate than in the Barents Sea, there the reproduction takes place, each female spawning 4 million eggs. The cod season only lasts 4 months.
This is a traditional recipe, very easy and nutritious.
In addition Skrei cod, is one of the most nutritious fish, as well as one of the lowest in caloric content.
The gelatine of the cod is very rich, as you know and do not forget that you should not remove the skin!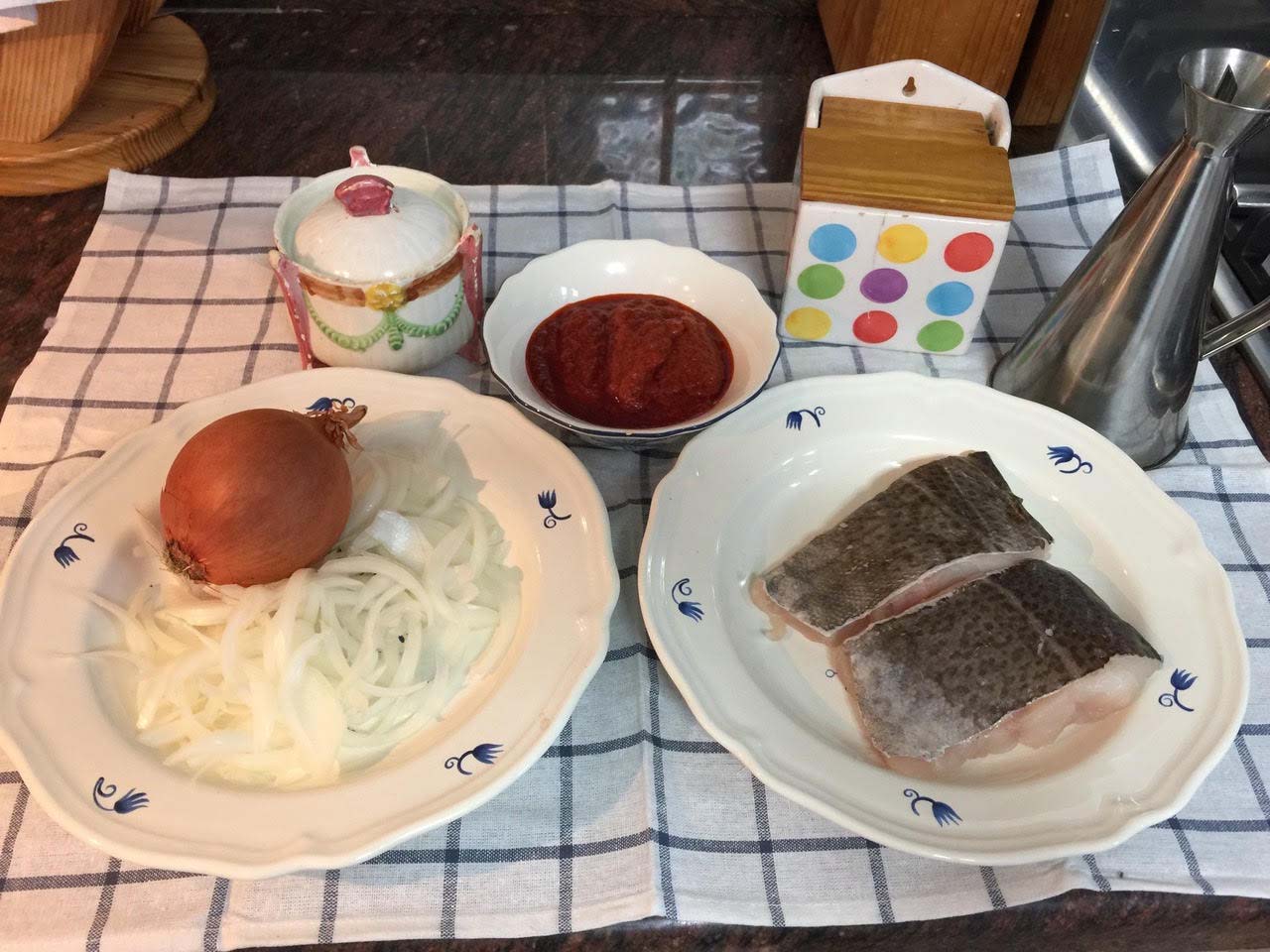 Ingredients:
4 Skrei Norwegian cod loins fresh and clean
2 large onions
1 kg. Of ripe tomatoes
Flour
Olive oil
Salt
Brown sugar ( 2 desert spoon)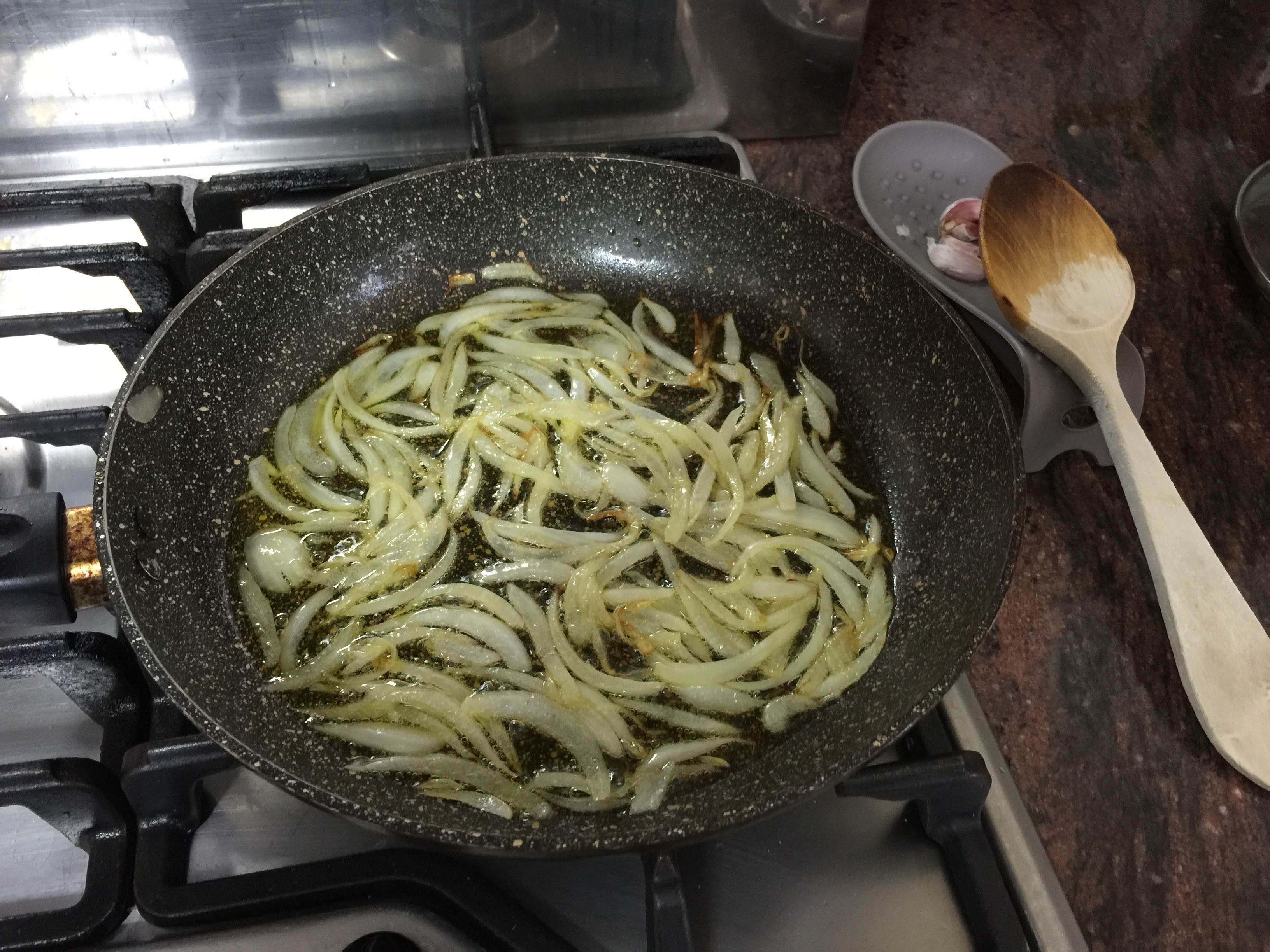 How to cook the cod?
Start by chopping the onions in julienne. In a frying pan put olive oil enough to poach the onion to simmer, without that it burns.
In another frying pan, after washing and cutting the ripe tomatoes, fry them, over low heat, covered with oil and salt.
Once fried the tomatoes are passed by the sieve and, you have the prepared tomato sauce. Cooking the sauce takes at least 15 minutes to simmer.
Now you put flour in a flat dish and floss the cod loins to fry them.
Attention, to flour is to pass them by flour and to remove the leftovers, this is not a batter, ok?
You fry them first by the skin part and then turn them around.
It's as if you marked them, you do not have to do them much, just brown them.
Now mix the tomato sauce with the onion and it is time to add 2 tablespoons of brown sugar dessert, stir well and leave on the fire 5 minutes to be confit and join the flavors.
Now you pour the cod and serve, the tomato sauce with the onion, above.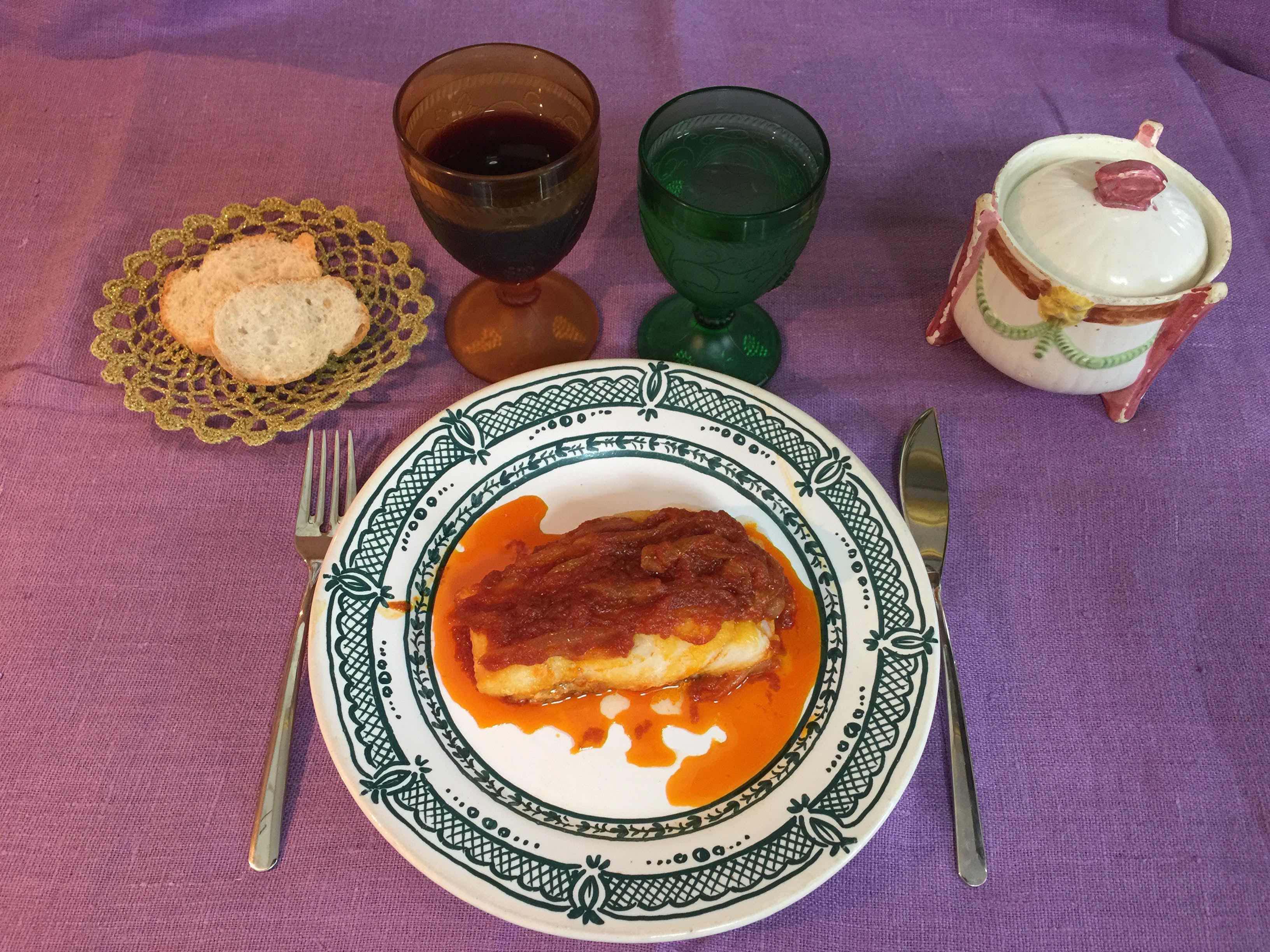 You let it cool to rest, before you eat it. This is fundamental, the flavors will be more defined if you let them spend a few minutes before eating it.
Moreover, if you cook it today and leave it to eat it tomorrow, you will see that it is much richer, from one day to another!
We hope you enjoy yourself and enjoy cooking!