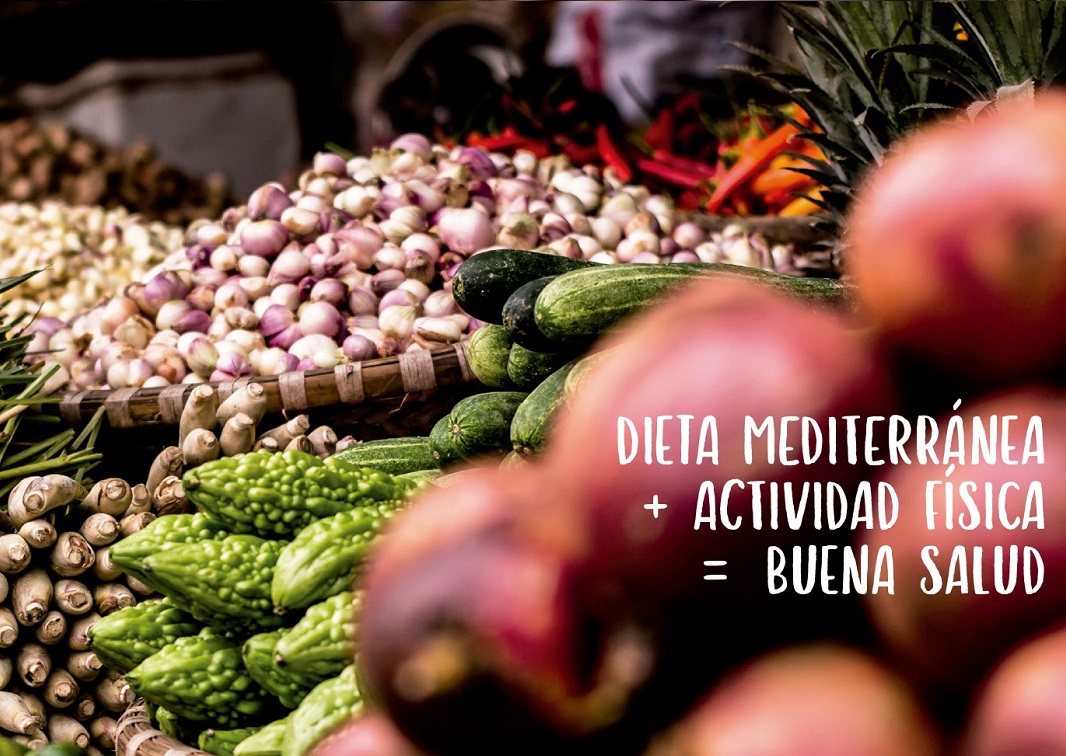 Mediterranean Diet and Health Agency (ASDM): scientific committee
The Mediterranean Diet and Health Agency project has been 100% developed by Alicante's Chamber of Commerce; its creation was driven by the conviction that the Mediterranean Diet, declared a World Heritage by UNESCO, is strength of our territory currently underexploited.
It is important that our region is not only recognised as "sun and beach" destinations, we must empower our healthy lifestyle, enhance our products especially those with a Denomination of Origin, the quality of our public and private health systems as well as our capability of coexistence and tolerance, because all this is part of a Mediterranean lifestyle.
Adherence of the population to a healthy diet is essential to fight issues such as childhood obesity and chronic diseases as a result of bad habits.
Mediterranean Diet = Healthy life
We want Alicante to become a benchmark and a leader for Mediterranean Diet dissemination and practice around the world.
The central axis of this project is a Scientific Committee, which acts as Think Tank, to generate new ideas and come up with innovative projects.
This Scientific Committee part of Mediterranean Diet and Health Agency (ASDM), is formed by first level academic experts from all over Spain. 
The project and its derivatives are supported by the Provincial Council of Alicante, which acts not only as an economic reinforcement but also agglutinates local entities.
Recently, the Chamber of Commerce and the Provincial Council of Alicante have merged, Casa Mediterráneo, which is backed by the Spanish Government, Ministry of Foreign Affairs is determined to bet on the Mediterranean Health and Diet Project (ASDM).
Mediterranean Diet pyramid: a current lifestyle
The Mediterranean Diet contributes to the prevention of diseases: cardiovascular, obesity, diabetes, hypertension, some types of cancer and neurodegenerative diseases. In general it contributes to having a longer life expectancy.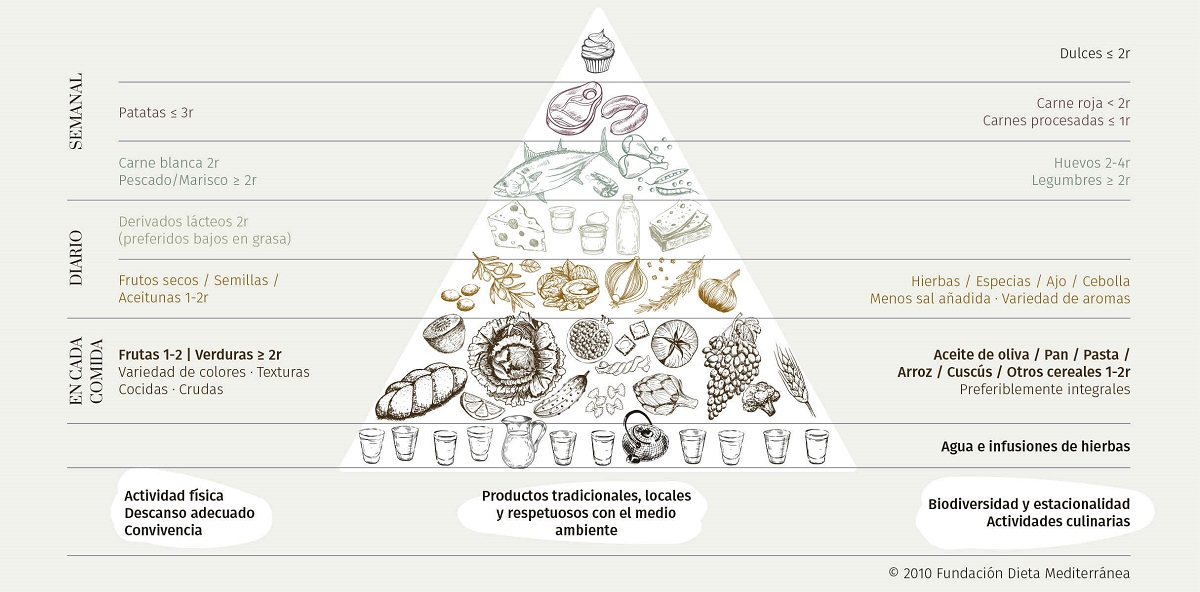 15 tips to follow a Mediterranean lifestyle
Eat breakfast every day (bread, cereals, fruits and dairy)
Use Extra virgin olive oil for cooking and dressing
Eat three pieces of fresh seasonal fruit and moderate the consumption of pastries and sweets
Consume vegetables, legumes and nuts daily
Consume white and blue fish several times a week
Take low in fat dairy on a regular basis
Eat less red meat and sausages, eat poultry and rabbit instead
Drink plenty of water
Enjoy each bite in company
Stay physically active
Sleep at least 8 hours a day
Wine, at meals and in moderation (adults)
Buy seasonal products only (best if organic)
Use healthy culinary techniques
Moderate the use of salt, use spices or aromatic herbs instead
In 2010 the Mediterranean Diet was declared Intangible Cultural Heritage of Humanity by the UNESCO.
Article published in No. 47 of Mas que salud, you can consult it in the following link.