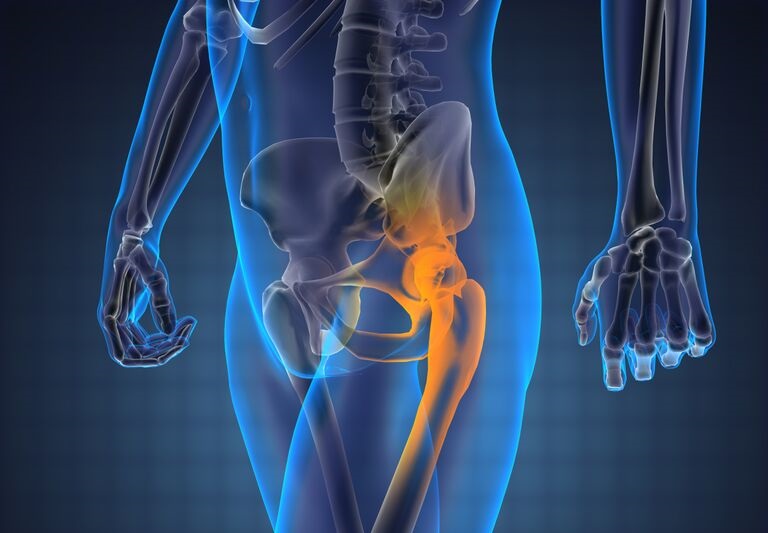 Osteoarthritis of the hip or Coxarthrosis
Arthrosis is a very common joint disease. It affects the joint as an "organ", that is, it includes not only the cartilage and the subchondral bone, but also the synovium, the capsule, the ligaments, the meniscus and the remaining periarticular tissues.
The causes of hip osteoarthritis or "Coxarthrosis" no-a-days are known in 95% of the cases, and are approximately:
-Biological (20%) Osteoporosis. Sequelae of Necrosis
-Rheumatic or systemic diseases
-Peripheral and central neuropathies
-Mechanics (75%) Femoroacetabular shock (CFA)
– Residual hip dysplasia
From the demographic point of view, the population of patients with CFA is of two types: the first are middle-aged people (average of 43 years, with a ratio of 2:1 men-women) and manifests with early-onset osteoarthritis; the second population is younger (average of 20 years, with a ratio of 3:1 men-women) and 70% of them practice some type of sport.
Those patients who develop clinical symptomatology of inguinal pain or in the "C" form in the hip which are related to movements or sitting movements, should be treated early, since in these cases there is a direct relationship of the pains with the onset of hip arthrosis.
Currently there are other advanced techniques to correct hip arthrosis different to hip prosthesis implant at early ages, which in most cases, offers the patient a better quality of life. One of these techniques is hip arthroscopic surgery.
With this treatment, we can confirm that a young and active patient does not need to undergo any functional limitation and pain nowadays, expecting to age to then solve his problem with a prosthesis implant.
The arthroscopic techniques performed on the hip, although being considered as complex, obtain excellent clinical results, with minimal complications and lower hospital expenses. This procedure will allow the patient to have an earlier reincorporation to their daily routine, and won't prevent them from undergoing other surgeries on the hips if they were necessary in the future.
Orthopedic Surgery and Traumatology. Arthroscopic surgery. Sports Traumatology
Vithas International Medimar Hospital