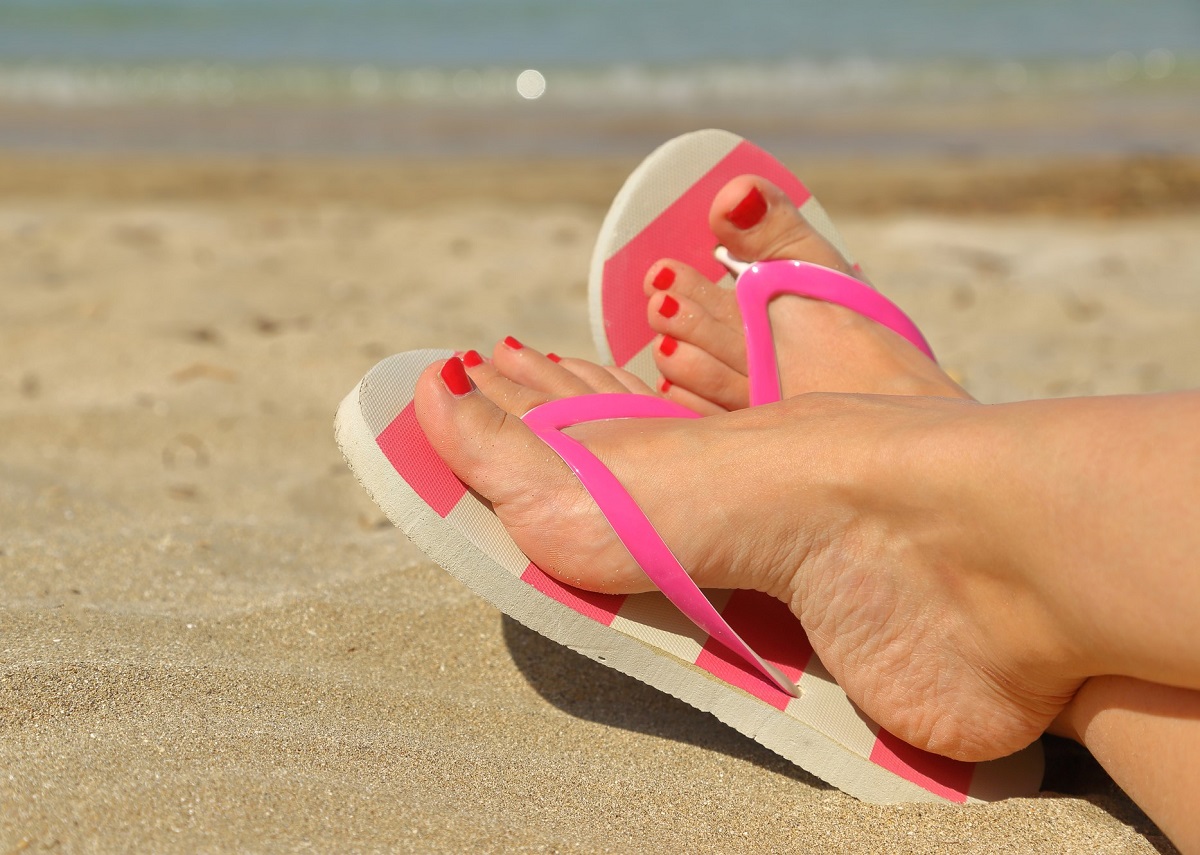 How to look after your feet this summer?
Summer has several implications for our feet. With our feet more exposed, our bunions and hammertoes become more noticeable.
Summer presents a good opportunity to visit the foot specialist to seek advice and treat these deformities to prevent them from getting worse. 
Useful tips for healthy feet this summer
It's important to hydrate the skin and dry the feet well to prevent skin from drying and fissuring

 

Heat and excess sweating can soften the skin around the toe and cause the nail to in-grow more easily. As such, it's advisable to cut the toenails straight across without cutting them in excess.

 

The use of flip-flops in summer can encourage the development of blisters and grazes in our skin. It is advised to wear supportive footwear with straps to hold our foot and improve stability.

 

Shoes ought to be changed regularly to discourage excess sweating that may foster the development of fungal infections.

 
Deformities and treatments
Bunions, or hallux valgus, refers to the bony lumps that form on the side of the feet that progressively develop due to the deviation on the great toe. The aim of surgery is to obtain a pain-free joint that's congruent whilst preserving good range-of-motion. 
Hammertoes are digital deformities where the toes adopt a hammer or claw position. They are caused by muscular imbalances at the toes' joints which progressively deform, lose flexibility and eventually they're function. Treating a hammer toe is the only way of eliminating pain in the long-term and prevent further development. 
Look after your feet this summer with our recommendations and remember that the pain caused by bunions or toe deformities have a definite solution thanks to our minimally-invasive surgery.  
Specialists in foot surgery for over 35 years. 
Advantaged of surgery at Clínica San Román: 
Early recovery

 

Patient walks out unaided after the procedure

 

Day case surgery under local anaesthesia. Less risks without the need to go to hospital

 

Millimetric incisions without screws, plates or metalwork

 

Minimal postoperative pain

 
* Article published in  Más Que Salud 46