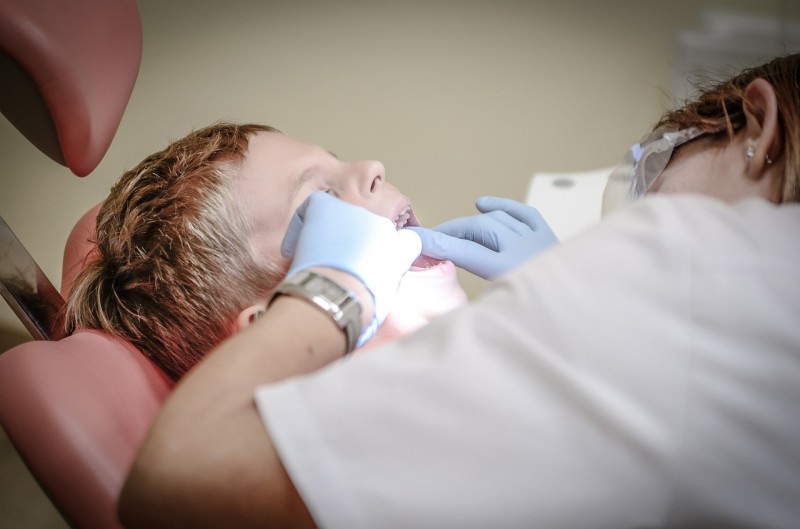 Gum disease: a silent threat to our health in general
The importance of gum health goes beyond everything related to the oral cavity, as its principal role is increasingly evident in the health and general welfare of people. Therefore, it is confirmed that oral health clearly connects to the rest of the body.
What are periodontal or gum diseases?
Periodontal diseases are diseases that affect the periodontium, i.e. all those tissues that support teeth. They are infectious diseases caused by bacteria. There are two large groups of periodontal diseases: gingivitis (superficial inflammation) and periodontitis (destruction of deeper periodontal tissues).
Prevalence of periodontal diseases
Periodontal G disease is the most prevalent in humans, as well as the caries disease, and the leading cause of tooth loss. The latest survey on Oral Health in Spain shows that between an 85-94% of the Spanish population over 35 years experience problems with their gums. Particularly on periodontitis, it shows that between a 16-30% of Spaniards older than 35 years have these periodontal infections, reaching the rank of severe in the 5-11% of the adult population.
Causes of periodontal diseases
Periodontal diseases are infections caused by bacteria located under the gum, in particular, between the gum and the tooth. In gingivitis, bacteria build up on the gingiva (bacterial plaque or dental biofilm), leading to superficial inflammation of near tissues.
Dental biofilm bacteria are also the primary cause of periodontitis. However, for gingivitis progresses to periodontitis, some risk factors are also necessary:
– Genetic factors (family history)
– Environmental factors: stress, alcohol, overweight and especially smoking
– Diseases that are directly affecting the body: diabetes, osteoporosis, any disease that involves a decrease in the defences (immunosuppression), or frequent infections like the herpes virus.
– Some medicines: immunosuppressant drugs in transplant patients, calcium channel blockers in hypertensive patients, oral contraceptives or antiepileptic promoting inflammation and increasing the bleeding of the gums.
– Poor mouth hygiene, together with a lack of professional care (revisions, periodic mouth cleaning, etc.)
– And factors concerning the mouth or teeth, such as the presence of misplaced teeth, misaligned fillings, etc.
Untreated periodontal diseases can damage: – Heart diseases – Diabetes
– Pregnancy
– Strokes
– Hypertension
– Athletic performance
– Obesity
– Lung diseases
– Rheumatoid arthritis
– Kidney disease
– Erectile dysfunction
 What are the implications of gum disease on general health?
– In Cardiovascular Diseases
For years, the latest guidelines from the European Society of Cardiology confirm and acknowledge periodontitis as a cardiovascular risk factor. This fact is crucial to treat periodontitis as an implicated part of patients with cardiovascular risk. Recent research shows that bacterial pathogens from sub gingival biofilm involve directly in the development of atherosclerotic lesion and, thereby, an increased risk of cardiovascular disease.
– In Diabetes
There is growing scientific and clinical evidence linking diabetes with gum disease and vice versa. Periodontitis is one of the most common complications of diabetes and, if not treated, it will be worse controlled too.
Currently, the dentist is considered the health professional that is more likely to detect undiagnosed diabetes and make an early detection. S/he is the professional that attends more healthy people in a caring environment. And this is a fact of great socio-sanitary importance because it is necessary to keep in mind that a 6% of the Spanish population is unaware that they have diabetes (3 million people). Also, a 13.8% of the Spanish population (about 6 million people) over 18 years are currently suffering type 2 diabetes.
– In Pregnancy
If a pregnant woman has swollen gums, especially if she has periodontitis, the risk of preterm delivery increases from 2.3 to 5.2 times. The birth of premature babies can have many harmful consequences, some of which are irreversible for new-borns. These can be prevented if the mother's health of the gums is previously right, and periodontitis treated before or during pregnancy.
Scientific support of this connection
In recent years, there has been a massive increase in the data provided by the clinical and basic research on linking periodontal disease and systemic diseases. On this basis, SEPA (Spanish Society of Periodontology and Osseo integration) has collaboration agreements with:
– The Spanish Society of Cardiology (SEC),
– The Spanish Society of Diabetes (SED), – The Spanish Society of Obstetrics and Gynaecology (SEOG),
– And the Spanish Society of Primary Health Care (SEMERGEN).
Thus, some guide and manuals for the authorities of these scientific societies have been published. In fact, Spain is at the European forefront of this field. In this regard, the European Federation of Periodontology has begun to carry out an information campaign on this relationship in the rest of Europe. Since 2011, SEPA (Spanish Society of Periodontology and Osseo integration) publishes an informative magazine "Cuida Tus Encías" ("Watch your gums"), of which its scientific director is Dr. Jaime Alcaraz Sintes. This magazine is distributed to patients and health professionals, and to scientific and medical societies working with SEPA.
Prevention is the most useful and less expensive treatment
Treatments are simplest and successful in the early stages of the disease. Thus, an early diagnosis is important; but if the treatment delays in time, the disease progresses a bit more; the treatment is more complex, and there are more severe consequences.
Procedures performed in the Alcaraz Clinic:
1. Primary periodontal treatments for gingivitis and periodontitis.
2. Surgical treatments for gingivitis and periodontitis (resective,
regenerative).
3. Periodontal aesthetic plastic surgery:
Gum grafts for gingival recessions
Increase in bone and gingival crest for alveolar ridge defects
Dental extractions with preservation of bone and gingival crest
Crown Lengthening for delayed and pre-prosthetic passive eruption.
4. Display of surgical and dental inclusions.
5. Implant Surgery: conventional, minimally invasive, trans-mucosa without
sutures, guided by computer software.
6. CBCT Technology (Cone Beam Computed Tomography): dental scanner
of the latest generation (ICAT).
7. In some cases, surgeries are performed under sedation and anaesthetic monitoring by a team of specialists in Anaesthesia and Resuscitation
Dr. Jaime Alcaraz Sintes                                  Dr. Jaime Alcaraz Freijo
Periodoncia, Implantes y Estética Dental
Ángel Lozano, 11 4ºB Alicante