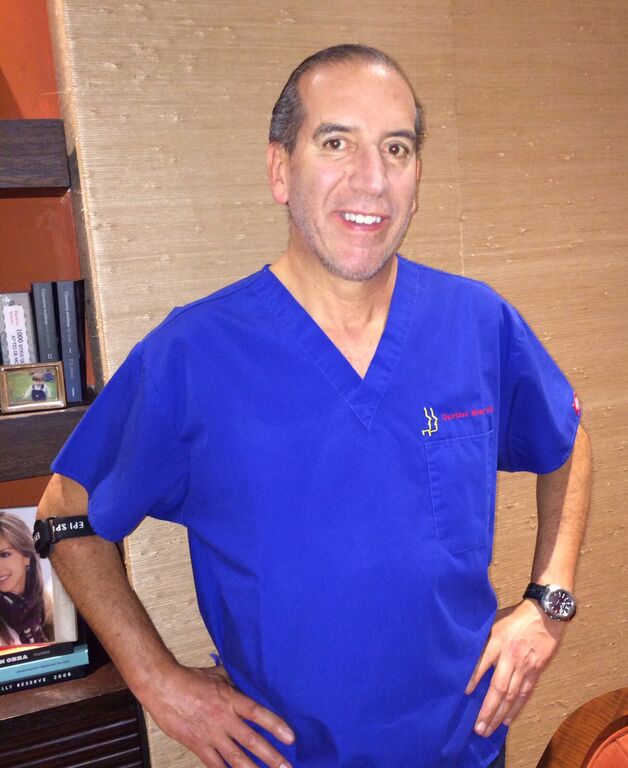 Dr. Gustavo Miery interviews: "After realizing a computer study we seek the ideal size for a harmonious nose"
Renowned for its rhinoplasty surgeries and professionalism, he is a member of the prestigious American Society of Facial Plastic Surgery.
In Más Que Salud, we have the pleasure to interview him to bring us some clarification about rhinoplasty.
1. What is the profile of your patients?
I have patients of all kinds, both famous and ordinary people. Patients who visit me tell they have read good reviews on the Internet, where many people recommend me. I can only say that I love what I do, I am a perfectionist, and I have great patience and dedication.
2. How is nose reshaping done?
First, we consider the patient's wishes. After carrying out a computer study, and taking into account each face, we seek the ideal size for a harmonious nose. The patient sees the possible results on the computer and suggests changes. This way we see howit looks to find the perfect sizes and angles for that nose.
Surgery of nose: Risks and expectations
3. What are the risks of rhinoplasty?
In all surgeries, there is a danger of infection, bleeding or poor healing, although they are tiny risks. Another risk is death from general anaesthesia. Today, this risk is slight due to anaesthesia advances and medical equipment control.
4. What results can patients expect?
The most notorious effects in patients are more self-acceptance and a higher social and job security. In short, feeling satisfied with their image.
5. How did the collaboration with Cartagena's Virgen de La Caridad Medical Centre come?
A few years ago, I was invited as a lecturer to a course of facial plastic surgery performed in Palma de Mallorca. There I met Dr Daniel Segarra, ENT specialist and maxillofacial surgeon at VCMC. He travelled to Colombia twice and got some train with me. He proposed me collaboration with the medical centre and its program of facial surgeries. I've been there a couple of times a year, in the recent 4 or 5 years.