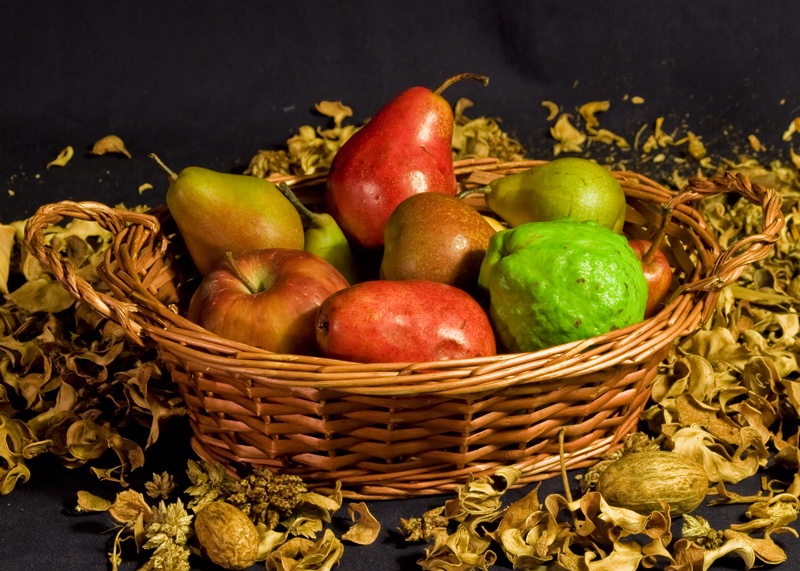 Diet for pregnant women
A balanced diet to face the winter with a healthy focus for the pregnant woman and avoid getting colds and the dreaded flu classic woman.
The diet should be simple and natural;  adapted to the individual needs of each mother, and taking into account the season in which we find ourselves. Each season has its peculiarities. Autumn, for example, is a good time to consume foods high in iron , cockles and clams.
Pregnant women need about 27 mg of iron daily compared to not pregnant women that only need 18 mg. Why do they need during pregnancy more? "The amount of blood circulating in the body increases during pregnancy to almost 50% more than usual, so that more iron is needed to make hemoglobin to deliver more oxygen and nourish the growing baby and placenta, especially during the second and third quarter, "says nutritionist Lucia Bultó expert .
Diet: New eating habits
In autumn many foods mature that are worth incorporating into the diet.
Pears, for example, are juicier and containing 4 g. fiber per serving; chestnuts and walnuts, with great energy, or green leafy vegetables like kale are in full swing and, therefore, with all the nutrients.
You can take pureed pumpkin incorporating rich antioxidant vitamins A, B and C. "Food products vary according to the seasons and during pregnancy is always advisable to eat products of time," he says.
The presence of vitamin C in potatoes or artichokes and orange juice helps the absorption of iron. "A lentil salad with tomato, parsley, onion, pepper and a little tuna, dressed with lemon, can cause the body to absorb up to 6 times more iron," says Bultó who proposed this exquisite recipe season.
Chicken with chestnuts, excellent autumn dish!
Low fat and easily digestible, the base plate is white meat and fruits are cooked as compote. Preparation time: 40 min
Ingredients:
1 chicken thigh
March 2 tablespoons peeled chestnuts or chestnut puree
And 3 ½ apple pitted prunes. Passed through the shredder and reduced to puree
1 teaspoon olive oil and a teaspoon of brandy (optional) **
½ cinnamon stick, thyme, salt (optional), pepper
Preparation: Preheat oven to 200 ° C. Peel, clean and cut the apple wedges. Salt and pepper the chicken on the grill and enter steamed or roasted in a bag along with the rest of ingredients. With the closed grill, bake for 40 min. If you want to brown it, leave a few minutes with an open grill.
** The alcohol evaporates leaving the cooking only the aroma.
Nutritional value per serving: Kcal: 406 Carbohydrates: 31 g Protein: 38 g Fat: 15 g
Finally, it is time to be seduced by a plate of lentils that provide iron and fiber to our body.