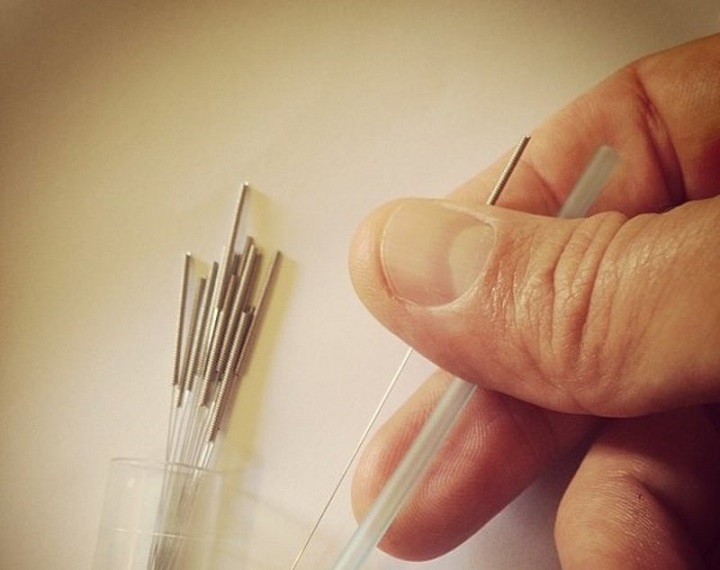 Chronic fatigue syndrome: acupuncture treatment
Chronic fatigue syndrome is a disorder that produces excessive and prolonged fatigue which negatively affects patients, psychologically and socially. This prevents them from performing their day to day life. This syndrome has a higher incidence between people aged between thirty and fifty, mainly women.
What are the main symptoms of chronic fatigue syndrome?
-Severe fatigue that lasts for at least six months and has no direct relationship with physical effort and it doesn't improve with resting or sleeping for longer.
-Any physical effort involves feeling unwell for days, this can be associated to:
Muscle pain and joint pain
Memory disorders (difficulty in concentrating and / or mental confusion)
Headache  and sore throat
Tenderness of the lymph nodes (Swelling of the neck or armpit lymph nodes)
Episodes of mild body temperatures (38.3 degrees celcius or less)
Depression and anxiety
What causes chronic fatigue syndrome?
The causes of this syndrome are unknown. It is suspected that it could be caused by a virus, such as Epstein-Barr virus or herpes virus type 6.
The Epstein-Barr virus (EBV) is very common in humans, the infection affects mucous membranes such as the eyes, mouth, respiratory tract, genitals and anus. On the other hand, the herpes virus type 6, (HHV-6) is a very common disease in children, in adults the infection is usually more complicated causing in some cases hepatitis or encephalitis.
In any case these two viruses are those related to chronic fatigue syndrome, but have not been shown to be the cause. What is known is that an inflammation of the nervous system is what causes chronic fatigue.
When prolonged, this state of fatigue begins to negatively influence the physical and mental condition of a person. Some may be  forced to leave work, affecting their active life. This syndrome reduces up to 50% of someone's capacity to continue carrying out their daily activities.
Many patients do not respond well to the proposed treatments, such as psychological therapy, physiotherapy or antidepressant medications. Chronic fatigue is difficult to treat for Western medicine, however, clinical studies done in various countries have shown the high efficacy of acupuncture and Traditional Chinese Medicine (TCM) in its treatment.
Acupuncture
Acupuncture works very well in physical or mental fatigue cases, both chronic and punctual, stimulating the vital energy points in the organism, treating headache, irritability and depression, as well as acting on the general state of the person.
The benefits of acupuncture are diverse: it improves sleeping patterns, digestion, alleviates the menopause symptoms, blood circulation, reduces or eliminates pain, and also has an anxiolytic effect.
Patients with chronic fatigue after several weeks of treatment begin to feel that pregressively their strength comes back, a decrease or elimination of pain and they have good night sleep that allows them to  achieve a stable mental state essential to Improve Life Quality.