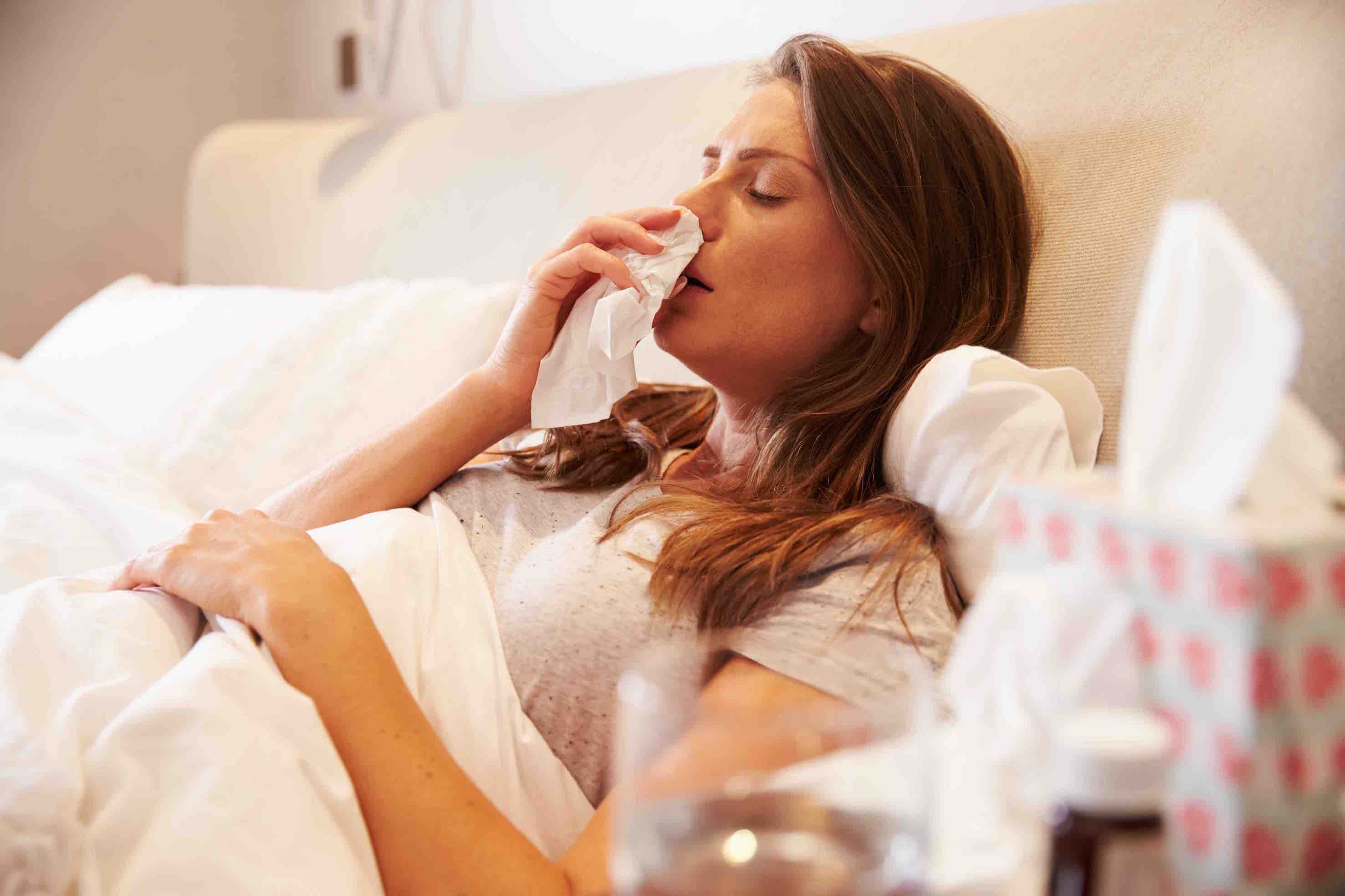 Tips for prevention and treatment of the influenza and colds
Winter is here! . Cold weather , Christmas time, sneezing and flu all together !. Let's talk about flu and colds. There is a difference between  flu and colds? Yes , of course, there is a difference. The true cold  is manifested by malaise, sneezing, stuffy nose, sore throat, cough, runny nose and sometimes fever. Its duration is usually 7-15 days.
Influenza occurs between 2 and 3 days after having been in contact with the virus and begins with a low fever and malaise, dizziness, flushing of the face and a very bad mood and feeling broken . In the following days you will feel  mild difficulty breathing, runny nose, dry cough, sore throat, sneezing . From the fifth day, most of the symptoms disappear, but coughing, exhaustion and even fever, which can last several days.
In both cases the route of infection is oral and respiratory, normally through small droplets disseminate in conversation, coughing, sneezing, or when we breathe. Hands are an important source of infection because the virus remain in them when they get those droplets from our respiratory system. That's why hand washing is one of the most effective
Influenza: methods of prevention
We talked about virus in both cases. And that means that we have targeted treatment against them. Antibiotics are ineffective. So the treatment is symptomatic:
• Drink plenty of fluids to replace those lost through sweating and fever.
• Keep still, depending on the general condition.
• antipyretics and analgesics to control pain, fever and malaise.
Prevention Tips
There are some guidelines that can help us to prevent catching the flu:
Healthy living strengthens our defense system: balanced diet, moderate but steady exercise, try to maintain a positive emotional state, avoid toxic, treat chronic diseases.
The intake of fruits that contain vitamin C can help to ward off respiratory processes. A freshly squeezed juice every morning is a good measure.
Washing hands , slowly and frequently prevents correct transmission of the virus.
Do not visit places where other people is ill, keep them as far as possible.
Use disposable tissues.
In the case of influenza, there is the option of vaccination, effective, cheap and free of significant adverse effects. It is widely prescribed to many groups. But given its obvious advantages and low cost is strongly recommended for all people, yes, after consultation with your doctor, to exclude the few contraindications.
Dr. Juan Carlos Padilla Estrada
Pneumologist