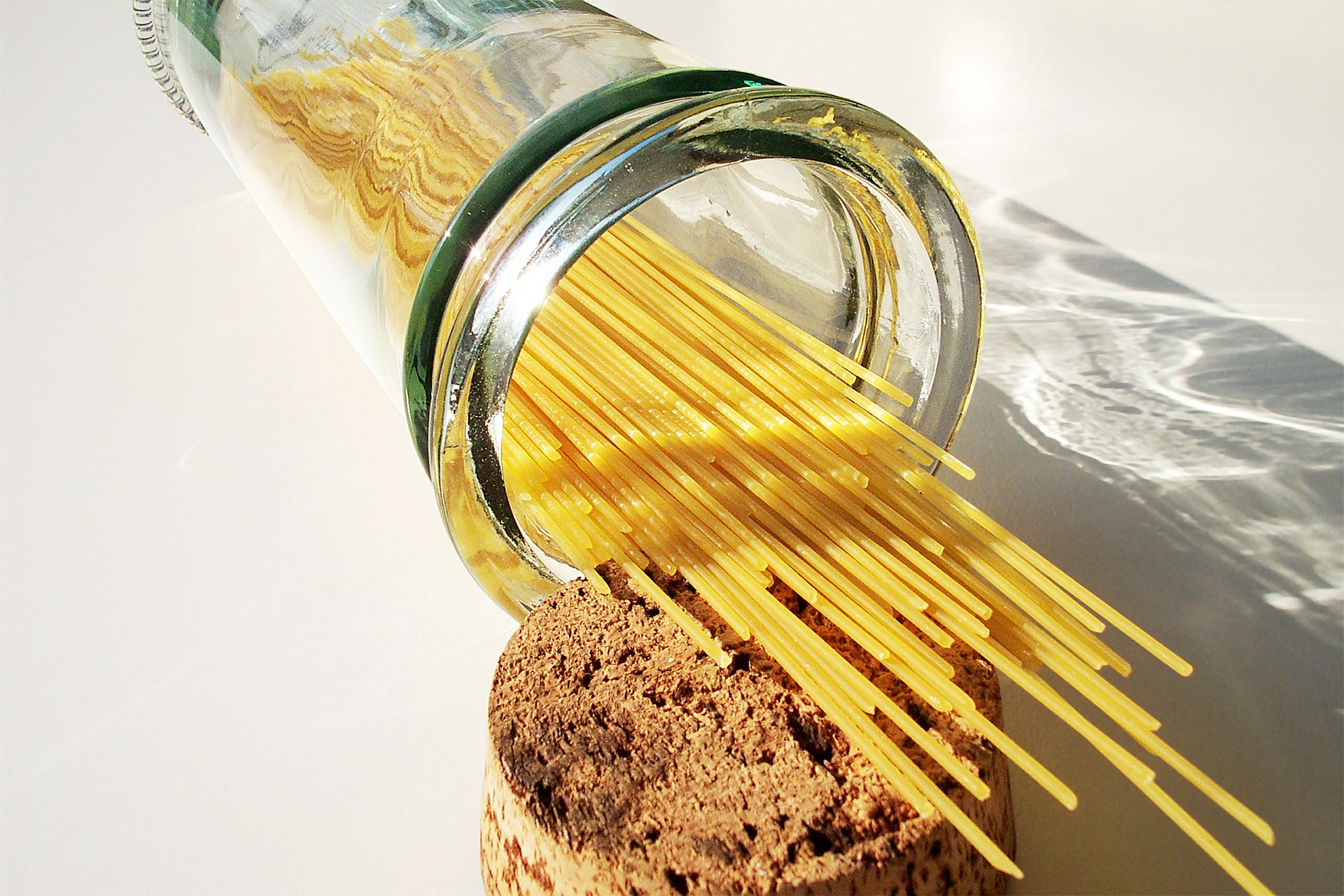 Tips for coping with food allergies and intolerances. Part II
Do you suffer from allergies or food intolerances? Yesterday we talked about how to overcome this problem both outside and inside the house, and today we want to give you three simple recipes , from Association "5 a day" to prepare in our kitchen, are you ready for it?In addition we discovered where some allergens can be hidden and some alternatives for you.
Mixed salad
Ingredients for 4 people:
small lettuce, 1/2 onion, 1/4 green pepper, 2 tomatoes, 1/4 red pepper, 1 lemon, iodine salt, pepper and extra virgin olive oil.
Preparation: Wash the lettuce and dry it to remove excess water. Wash tomatoes and peppers. Book blotter. Cut into julienne peppers, lettuce, onions and tomatoes into half moons. Mix all ingredients, olive oil, lemon juice and a pinch of salt.
Chickpeas cooked with vegetables
Ingredients for 4 people:
200 g pumpkin, 200 grams of green beans, 1 leek, 1 tomato, 1 onion, 1 garlic, 600 grams of cooked chickpeas, vegetable broth, iodized salt and extra virgin olive oil.
Preparation: Peel and chop the vegetables. Grate the tomatoes and chop garlic. In a saucepan, over low heat sauté the onion is translucent and when other vegetables are added. After five minutes add the minced garlic and given a few turns. Add the grated tomato. Salted and stir leaving reduced to make a sauce. Add the beans and cover with water, and the cooked chickpeas. We boil over low heat until until vegetables are tender. Before serving, add a drizzle of olive oil
Baked chicken with potatoes and peas
Serves 4
8 chicken drumsticks, 300 g of peas, 1 onion, 2 carrots, 2 potatoes, 1 lemon juice, iodized salt and extra virgin olive oil.
Preparation: Preheat oven to 20oº. Chop carrots and sliced ​​potatoes and onion into strips. Slightly salt the chicken drumsticks. On a baking plate, we take a little oil, we put a base with vegetables. We add the drumsticks and add  lemon juice. Bake for 1 hour.
Hidden allergens, where to find them?
If you eat away from home and suffer allergies think of the following:
-The Peanuts and / or nuts can be used for the pesto sauce.
-The Raw nut oils, soy and sesame can be used for dressings.
-The Desserts may contain nuts.
-The Sauces, spices or extract of broth may contain milk or gluten.
-Some dishes can be thickened with almonds or flour with gluten.
-Some Breads or desserts may contain sesame seeds.
-The Soy may be present in many processed foods.
Dietary alternatives:
Even if you suffer allergies or intolerance , you have no reason to deprive yourself of certain dishes, only a few ingredients have to be replaced by others.
Milk. Spinach with bechamel. Replace milk by soya milk and butter for olive oil. Read the label of spices.
Gluten. Neapolitan pasta. Replace wheat pasta rice pasta, make a homemade tomato sauce and put a pinch of Parmesan and fresh oregano.
Egg. Mayonnaise sauce. Milk and egg substitute vinegar for lemon.
Did you know…
Lactose-free milk provides no nutritional advantage to people who have lactose maldigestion. The same
does the gluten, so that people who are not celiac do not "eat healthier" if exclude gluten from their diet.
… Up to 21% of Spanish children 6-13 years are allergic to a fruit or vegetable? Usually these reactions are associated with latex allergies or pollen. Fruits that most commonly cause allergy are apples, kiwi, banana, pineapple or strawberries.