Hammertoes, also known as claw toes, are secondary trauma deformities as a result of rheumatic diseases such as rheumatoid arthritis and neuromuscular and inflammatory diseases.
Likewise, anatomical characteristics and foot type have some influence being footwear a key factor in the development of these deformities.
To avoid future muscle and joint stiffness, these problems should be treated at an early stage, preferably prior to the appearance of callus and pressure ulcers as well as plantar pain or metatarsalgia.
In Clínica San Román , we evaluate the type of deformity conducting a study of the march and the footstep to adapt the specific treatment to each patient. We preferably employ a conservative treatment, being surgery the chosen one in cases of severe deformities producing stiffness and disabling pain. Such an outpatient surgery allows correction of the deformity by means of a millimetric incision.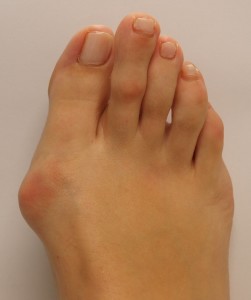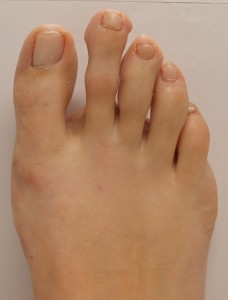 Clínica San Román is a specialist centre in the treatment of feet diseases and deformities
Founded in 1979 by D. José Manuel San Román, it is a European pioneer in Minimal Invasive Surgery for the correction of bunions (Hallux Valgus) and toe deformities mainly.
Non-surgical treatments:
Ingrown toenails
Morton's neuroma
Callosities
Diabetic foot
And remember that feet are main pillars of our health. Everything we are and do is primarily measured by our journey through life.