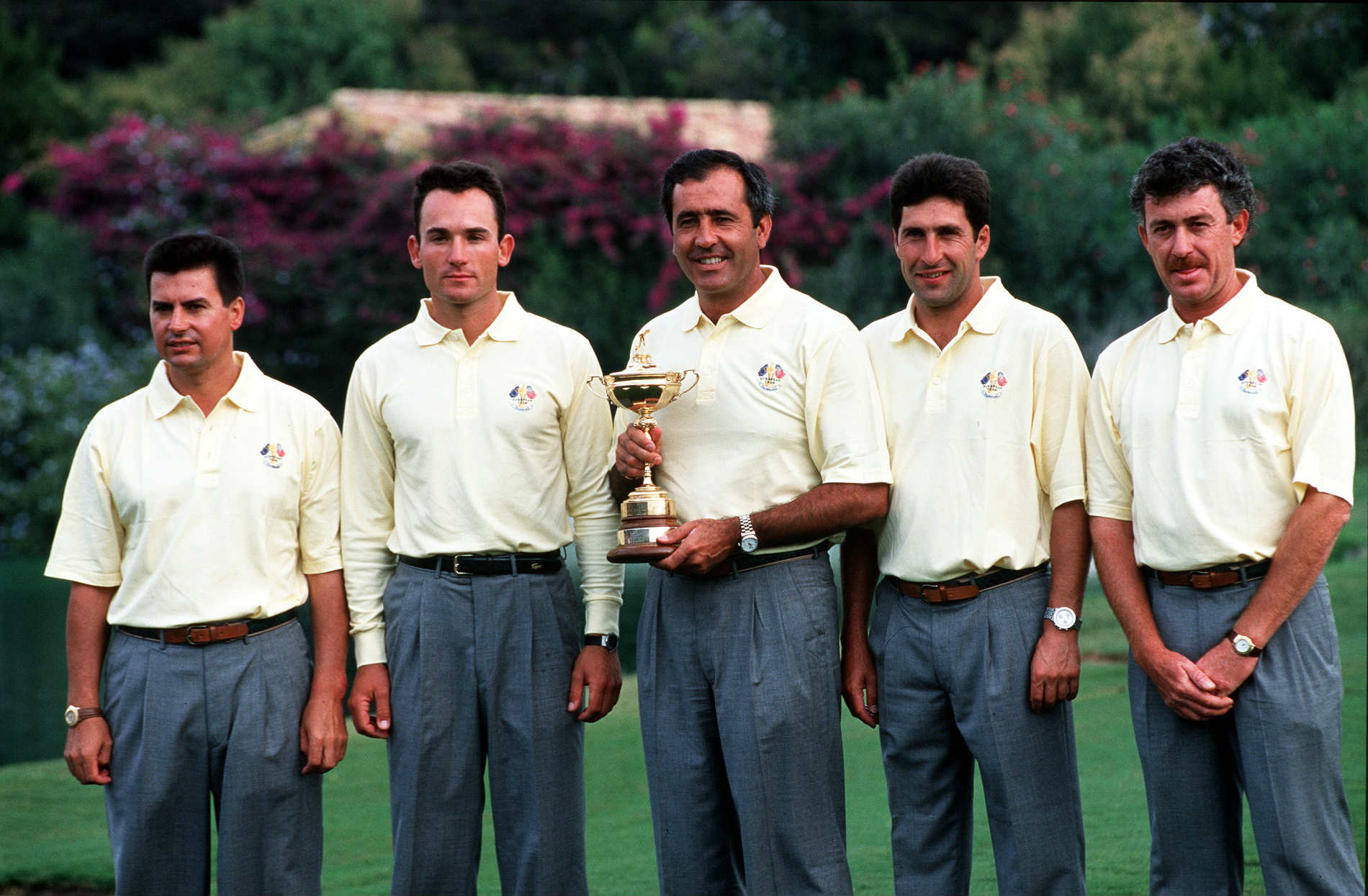 20 years of the Valderrama Ryder Cup
It's been twenty years since the European team, led by Severiano Ballesteros, won the Ryder Cup.
Twenty years ago, the 28th of September 1997 was a milestone in Valderrama history as Seve Ballesteros led Europe to a 14½ – 13½ victory in his home country when golf's greatest team event was staged in Continental Europe for the first time. That week, the southern Spanish venue hit the headlines worldwide by hosting the world's third biggest sports event after the Olympics and the World Cup.
The 32nd Ryder Cup was very special for José María Olazábal. "I have many great memories of that week atValderrama. To begin with, the beautiful inauguration ceremony, and then the dowpour that fell in the early hours of Friday. According to local statistics it hadn't rained that week for more than forty years, but that deluge made up for those and for the next forty! 
Valderrama: 28th of September 1997
"It was a very special Ryder Cup for me. After sharing so many with Seve as partners, having him as Captain was a very different feel. Seve was on top of every detail, he expected as much from us as he expected from himself. This made some players a bit uncomfortable, but I believe he did very well. We were close friends and we got on wonderfully.
"He had analysed every aspect of our opponents' game and he prepared the course so we all had the same opportunities. With the help of Miguel, his right hand, he got the pairings completely right. He brought to the team the passion he put in everything he did – he was a great Captain.
"I clearly remember my Saturday morning four-ball with Nacho Garrido. The key moment was on 17 when we were really struggling against Phil Mickelson and Tom Lehman. Nacho's second was bunkered past the green while Phil had hit a superb shot to six feet. Nacho's bunker shot was amazing; the best bunker specialist couldn't have done it in a hundred tries. He made his putt and Phil missed, so we halved that hole and eventually halved the match. It was an incredible moment.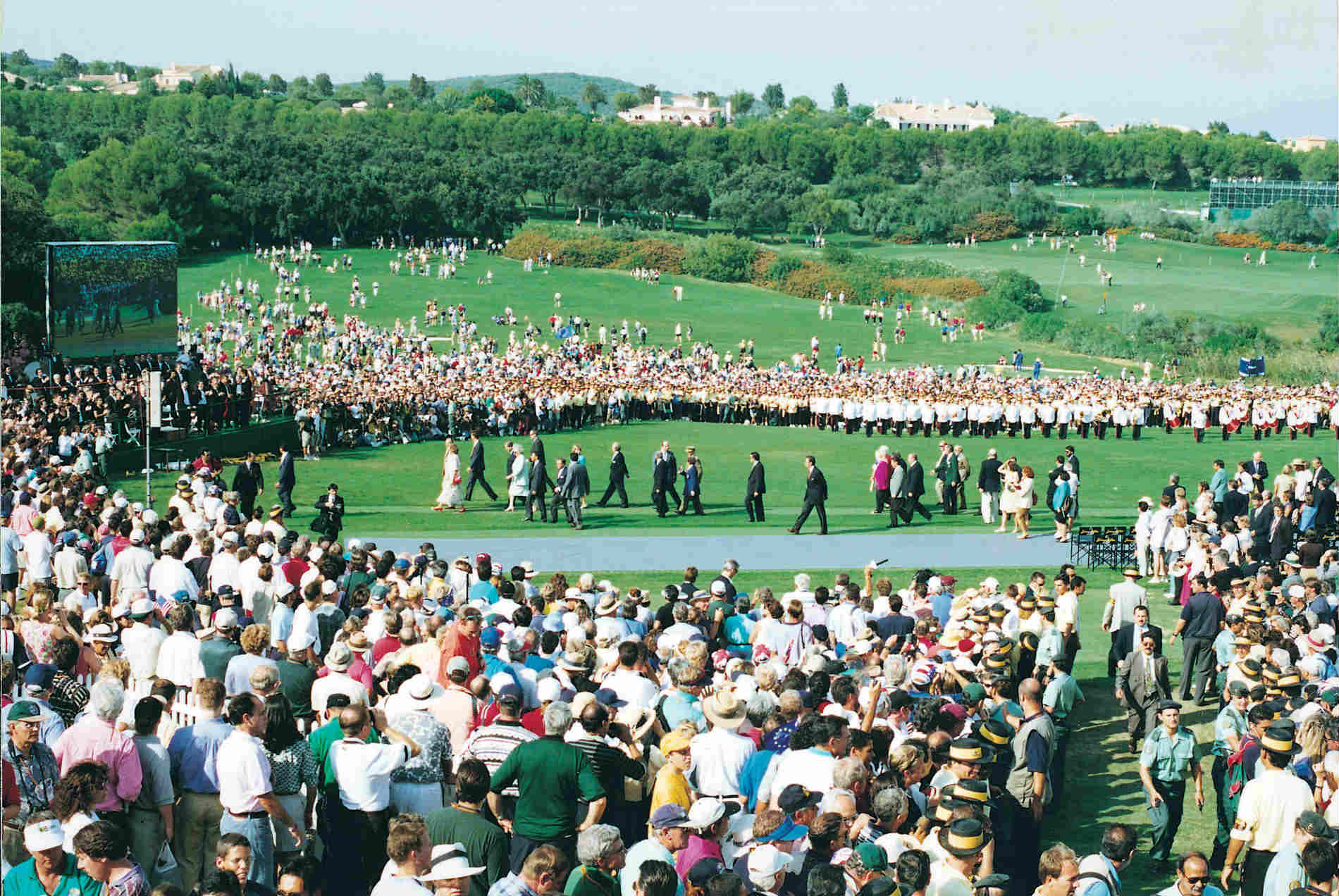 "I got emotional at the final press conference when they asked me how I felt not having made it to the '95 Ryder Cup; I recalled the tough times between '95 and the first part of '97 and I broke down; I was unable to talk for a while. To be there again on the winning team representing Europe, representing Spain, with Seve as Captain, meant the world to me."
Olazábal (Hondarribia, Guipúzcoa 5/2/1966) has played several events on the European and Champions Tours this season. The winner of 35 international titles – including two green jackets in 1994 and 1999 – seven-times Ryder Cup player and victorious Captain in 2012, member of the Hall of Fame since 2009, will tee it up at the AndalucíaValderrama Masters from October 19-22, although he admits not being at his best driving form "I am struggling to hit fairways, so I expect to visit all the cork trees again", he adds with a grin.
Valderrama holds many good memories for the Spanish champion. "My best result was third at the 1989 Volvo Masters won by Ronan Rafferty. Without being long, Valderrama is one of the most demanding courses in the world; technical and narrow with small greens. You must keep perfectly focused from the first tee shot to the last putt. I know no other course that doesn't allow for a moment of relaxation in 18 holes. It's a great golf course and always in top condition."