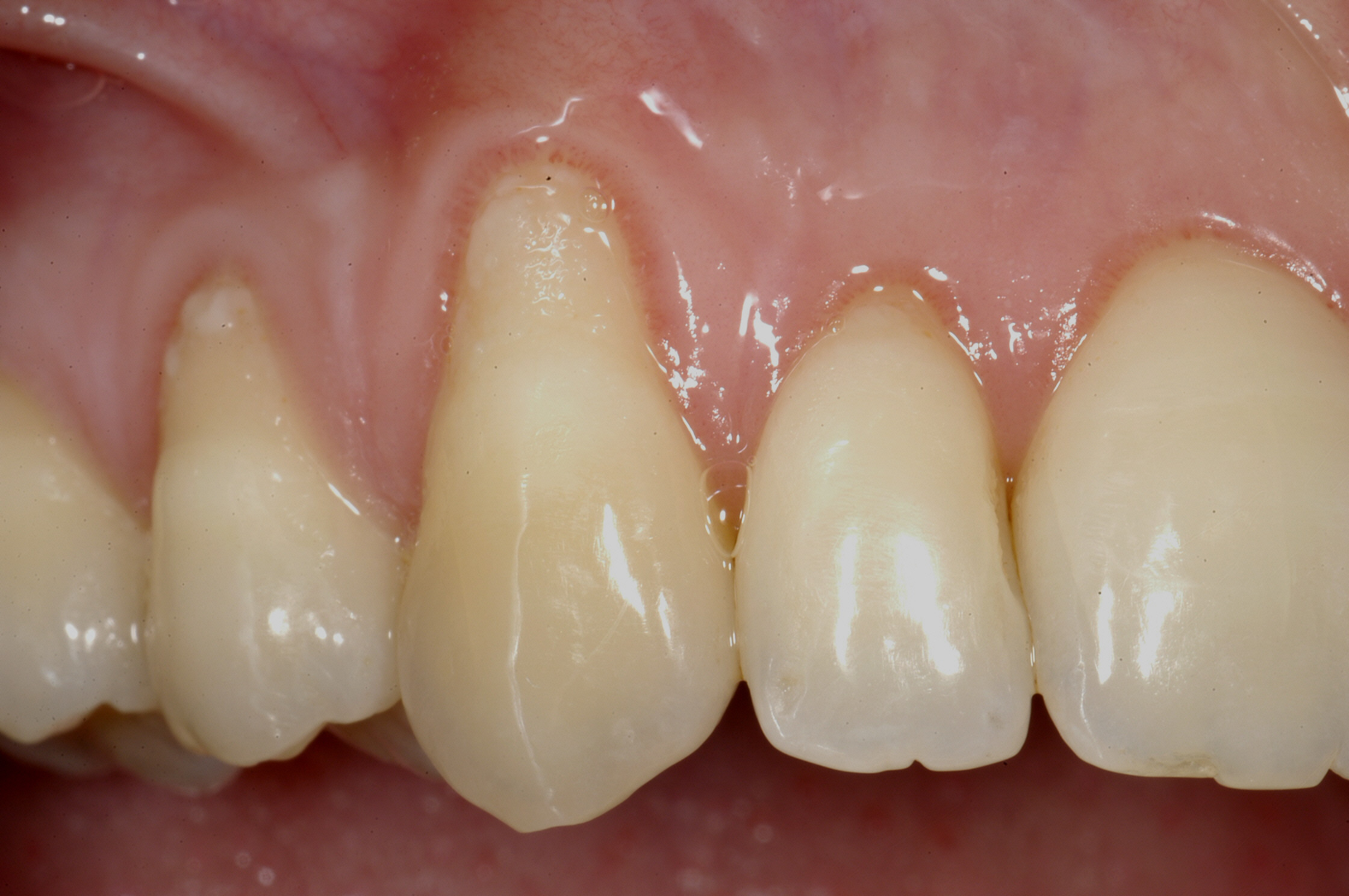 Gingival recessions: An aesthetic problem with solution
When we talk about smile aesthetics, we know that having a nice smile implies not only the tooth having a nice look but also the gingiva.
These are alterations of the gums that cause aesthetic problems in the smile:
-High and low gums (recessions or retractions of gums)
-Short teeth
-Asymmetry in the margins of the gingiva
-Holes in the fixed prostheses
-periodontitis or gum disease
There are specific surgical treatments (periodontal plastic microsurgery) that can restore a beautiful and healthy smile to laugh, talk and eat again.
A common motif in the aesthetics of the smile is to consult for having higher gums in the upper teeth and lower in the lower teeth (gum recession or retractions). They are aesthetically longer teeth than the adjacent ones, which can sometimes be sensitive to cold and heat, swelling and discomfort or pain when brushing and chewing.
Causes
-Inadequate brush either too strong (producing gum irritation) or too soft (producing an inflammation of the gingiva by the accumulation of dental plaque)
-Fine thicknesses of gum and bone.
-Out positions of the tooth root in the dental arch.
-Frenums.
-Inadequate hygiene with inflammation.
Thus, we realise that is a multifactorial problem.
Gum treatment
The treatment is intended to remove the cause or causes of gum recession and covers or stop by a palate gum graft (connective tissue) or by regenerative acellular dermal matrices or collagen matrices (avoiding the latter two techniques taking the palate gum graft).
(Before and after the treatment)
Sometimes it appears and gum recession is treated in a single tooth and other times in multiple teeth.
Procedures performed in the Alcaraz Clinic:
1. Primary periodontal treatments for gingivitis and periodontitis.
2. Surgical treatments for gingivitis and periodontitis (resective,
regenerative).
3. Periodontal aesthetic plastic surgery:
Gum grafts for gingival recessions
Increase in bone and gingival crest for alveolar ridge defects
Dental extractions with preservation of bone and gingival crest
Crown Lengthening for delayed and pre-prosthetic passive eruption.
4. Display of surgical and dental inclusions.
5. Implant Surgery: conventional, minimally invasive, trans-mucosa without
sutures, guided by computer software.
6. CBCT Technology (Cone Beam Computed Tomography): dental scanner
of the latest generation (ICAT).
In some cases, surgeries are performed under sedation and anaesthetic monitoring by a team of specialists in Anaesthesia and Resuscitation.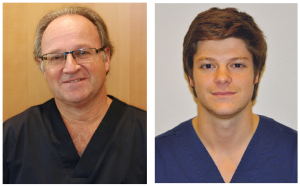 Dr. Jaime Alcaraz Sintes        Dr. Jaime Alcaraz Feijo