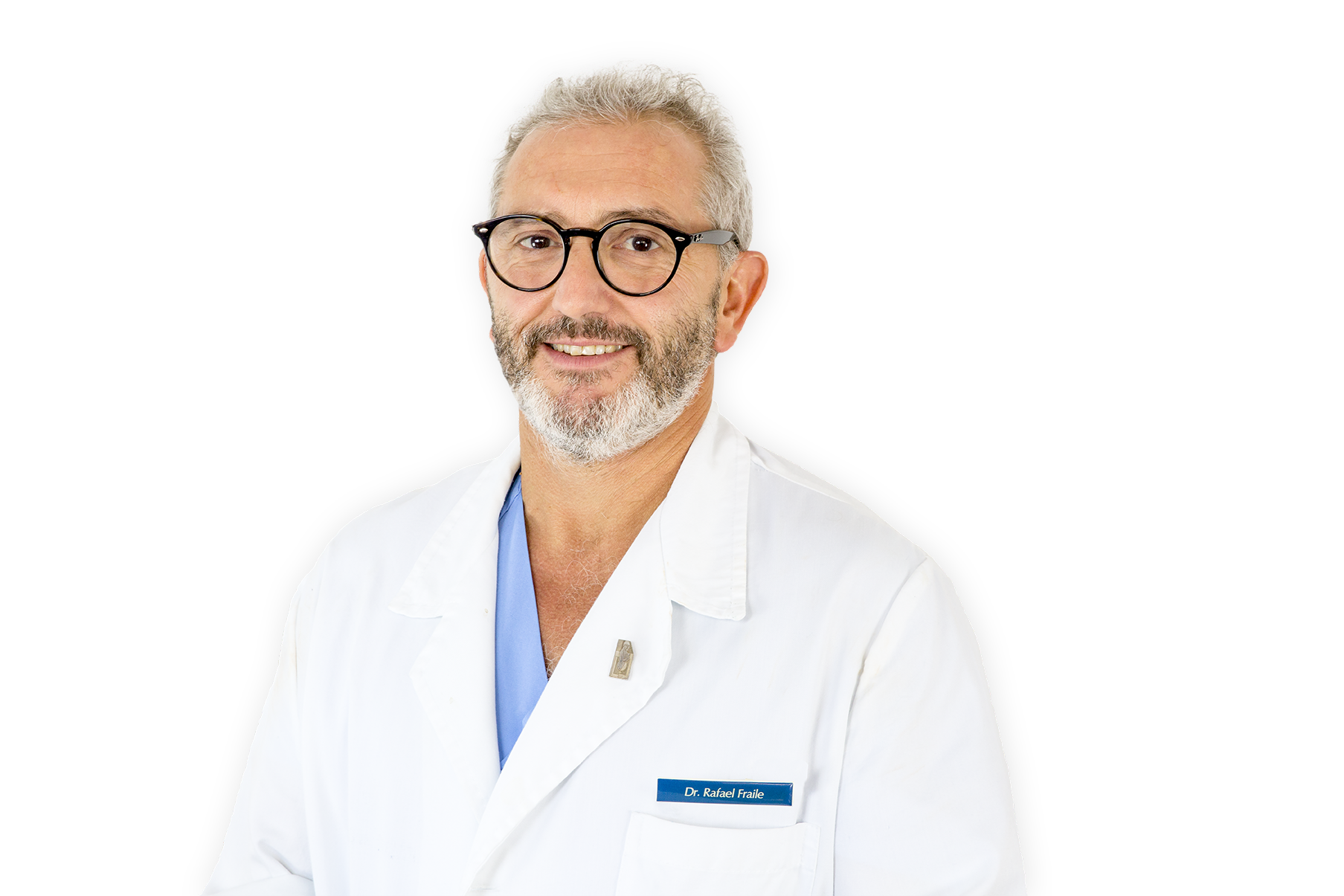 Fetal Medicine: "Allows preparation of future problems"
In Más Que Salud we talk with Dr. Rafael Fraile Pérez-Cuadrado, specialist in Gynecology and Obstetrics and Director of the Instituto Materno Infantil (IMI), about fetal medicine.
1 – More and more we hear the words fetal medicine, what do you mean?
It is to interpret the fetus as a patient individually, and not only as the fruit of pregnancy. It arises as a revolution in Classical Obstetrics and within fetal medicine we talk about prenatal diagnosis.
2 – Then how would I define the prenatal diagnosis?
In all the actions performed by gynecologists to discover during pregnancy a congenital defect, which is any anomaly of the morphological, structural, functional or even molecular development that occurs at birth. This allows us to prepare future problems and provide support and psychological security to patients.
3- Does maternal age weigh so much in prenatal diagnosis?
Not so much as popular belief thinks. Maternal age is a major concern for parents when having a child, because of the increased risk of malformations. In the 70's, pregnant women older than 35 years accounted for 15%, so only 15% of the population were amniocentesis. In 2,000, 30% of the population is over 35 years of age, which means having to perform amniocentesis to 30% of the population. Therefore, it is becoming increasingly meaningless to perform invasive techniques (amniocentesis) with the risk to the fetus, it is estimated that for each fetus affected by Down's syndrome diagnosed by invasive technique we will have to pay a tribute of between 8 and 16 healthy fetuses. Therefore, we believe that the improvement of ultrasound technique and training by professionals is the key to avoiding amniocentesis and being able to safely diagnose a congenital defect.
4- And tell us, what is more specifically the prenatal diagnosis, on what is based?
We rely on several factors to know that a fetus has a chance of having a congenital problem.
This is done in two stages of pregnancy. The first one in the first trimester, or Sequential Combined Test (TCS) that serves for the diagnosis of aneuploidies or chromosomal alterations. It reaches a diagnosis rate of 98% in prepared hands, for which ultrasound and biochemical screening are used. This first study is performed when the fetus is between 48-84 mm, and some morphological malformations can already be seen.
But it is in the second trimester, when the size of the fetus allows us to perform what we call morphological ultrasound, and is completed with an exhaustive cardiac study.
5- Explain to us a little what is understood by TCS screening?
It is called TCS because it is a test that combines an analytic and an ultrasound that are done sequentially.
From the onset of gestation, the placenta, the fetus or both in collaboration, produce various substances like the specific Proteins of gestation PAPPA and the Hormones: BHCG free fraction. In trisomies, which is the increase in number of chromosomes, an example of this is Down's syndrome, although there are others, such as the Patau or Edwars sdm, there are alterations in the maternal blood concentration of these fetal-placental substances.
The posterior ultrasound will try to find alterations in the fetal morphology that are characteristic of that at which moment the nuchal translucency, nasal bone, angle frontal malar, vv tricúpide, and vivid ductus are measured. In addition to studying the general fetal morphology.
Fetal medicine: Technique
6 – Can this biochemical study be done at any time during the first trimester of gestation? For example at the time of knowing the pregnancy?
No, and this is important to know. The difference in concentrations of these substances between pregnancies without alterations in the chromosomes and with alterations is greater between weeks 10-11, so it is the ideal time to perform the biochemical screening, because it is where we are most likely to find an altered value .
7- Let us now return to the morphological ultrasound, which is performed in the second trimester, when should this ultrasound be performed?
Between weeks 18 and 20 of gestation. Before week 18 the reduced size of the fetus prevents adequate visualization of some structures. Although the best time is between week 24-26, due to the fetal / amniotic fluid ratio. Because in Spain the legislation allows voluntary termination of pregnancy until week 22, the study is performed before this week.
This technique performed with a trained professional allows identifying up to 95% of the malformations that have a structural or morphological manifestation.
8- How and what is measured in morphological ultrasound?
It is performed by the abdominal route and allows the visualization of the fetus and its environment, that is, the placenta and the amniotic fluid. It measures and studies the entire fetus, but at this time it is important to focus on brain development abnormalities and cardiac abnormalities. In addition, there are other important organs of visualization like the kidneys, lungs, liver etc.
Also the use of Doppler is important because it allows us to assess the cardiac flow more clearly or to study the uterine arteries or to predict or alert us to alterations in maternal blood pressure. Also the use of different tools of ultrasound 3 and 4 D allow us to see structures difficult to see in 2D, such as the corpus callosum. We conclude that obstetric ultrasound is the fetal medicine revolution thanks to technical improvement (3D and 4D) and the updated preparation of gynecologists has high diagnostic capacity with low false positive rate.